FOOTBALL FORMATS | "Classic" is no more "Cool". We always like to customize the already existing good old stuffs by adding a touch of our craziness to it and thus evolved various formats of Football over the course of time.
Ditch the 120 yards of lush green grass cutting through your feet. We live in the era of 45 yards of Astro-turf, some soap over sponge action and uber-cool techniques to show off your mighty skills. But the ultimate aim is the goal you score between the two posts.
Futsal
The buzz about Futsal travelled all the way to India and fired the Soccer fans up when the 2016 Premier Futsal happened. The Stardom featuring Ronaldinho, Ryan Giggs, Falcao and Scholes lit the stadium up for 9 days.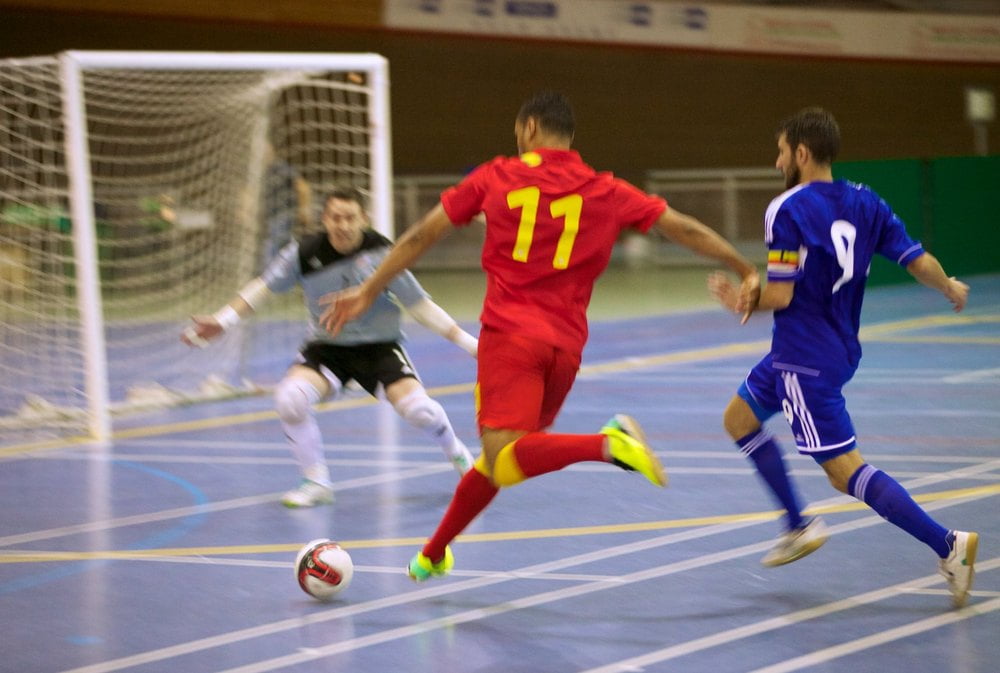 Futsal is a shorter version of Soccer with slightly modified rules and approved by FIFA. This 5 a-side football is played indoors on Hard courts with a relatively small Football known as the Futsal Ball. Guess what the best part about Futsal is? A player can be substituted any time and any number of times.
To know more about Futsal, read : What is Futsal?
5 a-side Football
We grow up in the city space where most of the areas is encroached by Apartments and IT parks. Where do we get free space to an 11 a-side soccer? Forget it!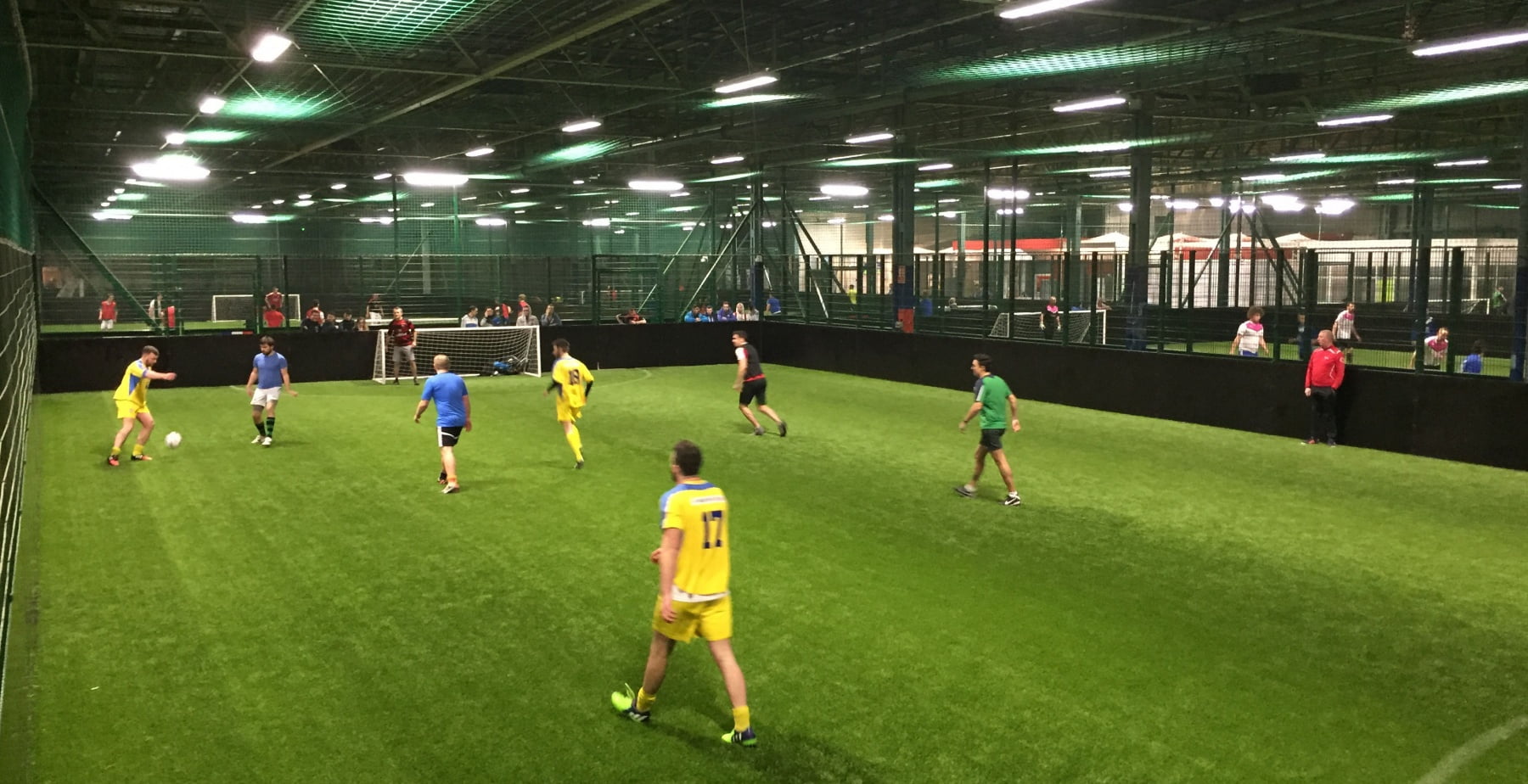 So a 5 a-side Football as the name says is played with 5 players per team including one goalkeeper on Astro-turfs. It could be either outdoors or indoors. Most of the turfs are seen to be enclosed inside a cage like structure so you don't kick the ball out and lose it. 5 a-side Football is more quick, fun and is part of many team outings.
Street Football
There's no rules to "Street Football". It's all about the Passion!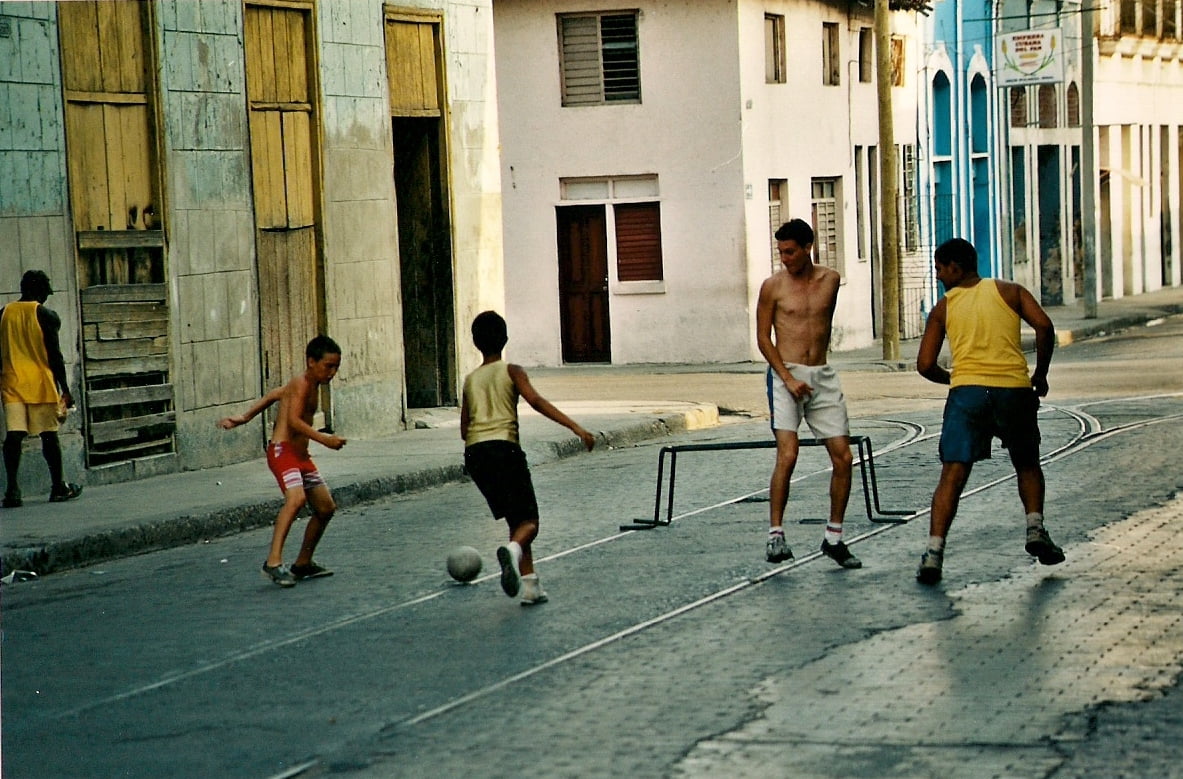 With Brazil being the most famous for this variant of Football, it is practised by every kid who grew up tossing a ball. No Goalposts, just sticks or bags or men. No Fancy Football turfs, just a patch of ground. Nothing in connection to 'Association Football' except for the Spirit of the Game.
Bubble Football
What's Bubble Football about? You must be wondering.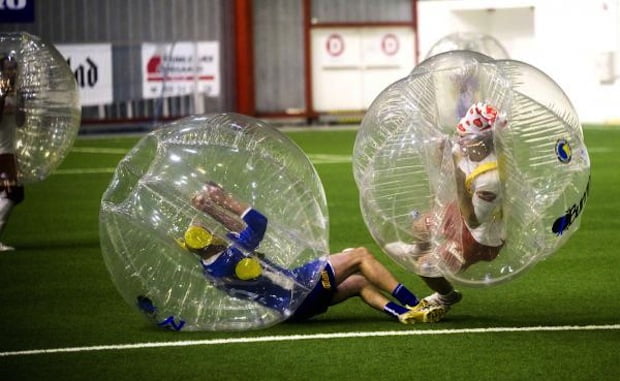 To add some spice and fun to the usual 5 a-side games played, the players are dressed up inside a bubble with their lower part of the body free from the bubble to kick the ball. So what happens when two players come into contact with each other? You don't do the "Zidane Head-Butts" instead the "Bubble-Butts" and bong you are on the Floor! Scoring a goal this way is real hard. Why don't you go try it?
Soap Football
Andddd there he goesssss, ON THE GROUND!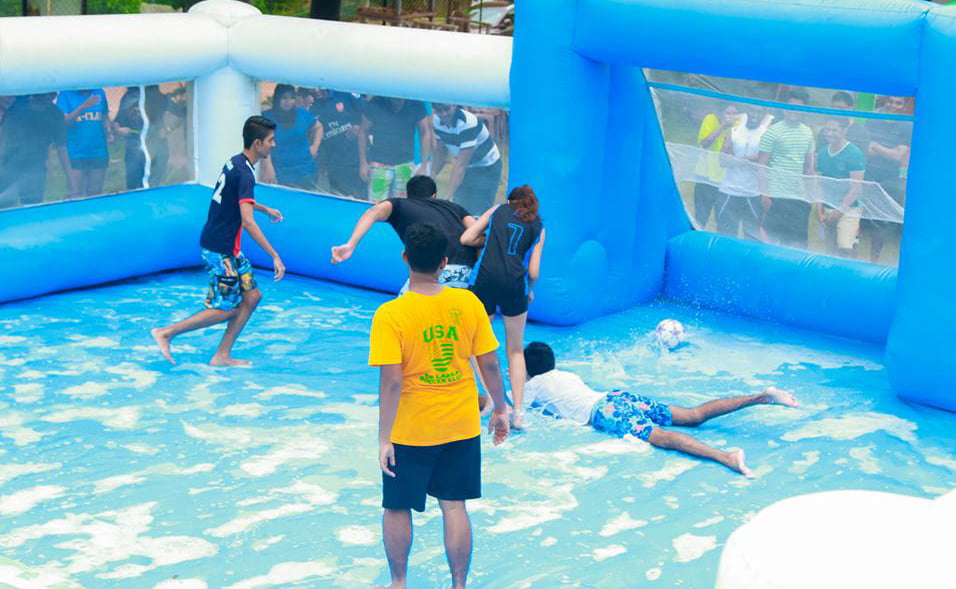 A bit of Splish, A bit of Splash, A bit of Fall, A bit of Laughter and finally A goal through the posts, Soapy Football is a must try for fun lovers. No rules, No substitutes, Just a bunch of your buddies on the field filled with Soapy water trying to pocket the ball, while you topple on the floor now and then. This is an absolute entertainment.
Beach Soccer
Take a break from the usual grass turfs and head out to the beach for the Weekend. And don't miss your Football!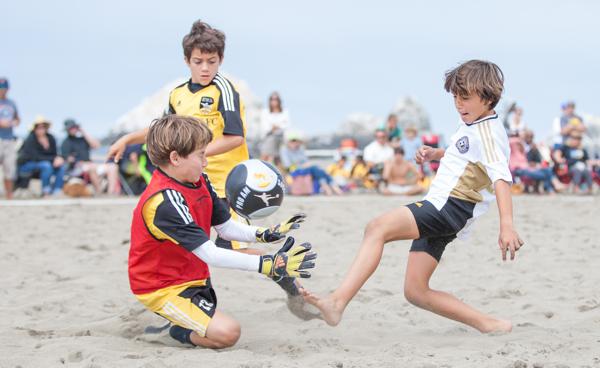 Spread throughout 40 yards, Beach Soccer holds a team of 5 with the same rules as 5 a-side Football except for one important thing: Shoes are not allowed. This sport is governed by FIFA and the time duration of a game is about 36 minutes.
Keepie Uppie
So what's with all the Baller Skills mate? Oh sure! It's called "Keepie Uppie".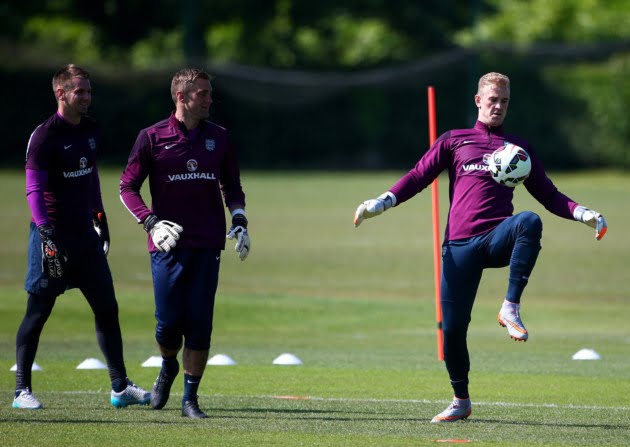 Juggling with a Football is an art and not many can master it. But for those who do, Keepie Uppie is their thing. From feet to head, it's all your zone but never let it touch the ground or hold it with your hands. Next time someone says "Juggling is not a sport", tell them what "Keepie Uppie" is.
Freestyle Football
This could easily be called "Keepie Uppie's Bro". Freestyle Football dances to the sound of Fun and Tricks.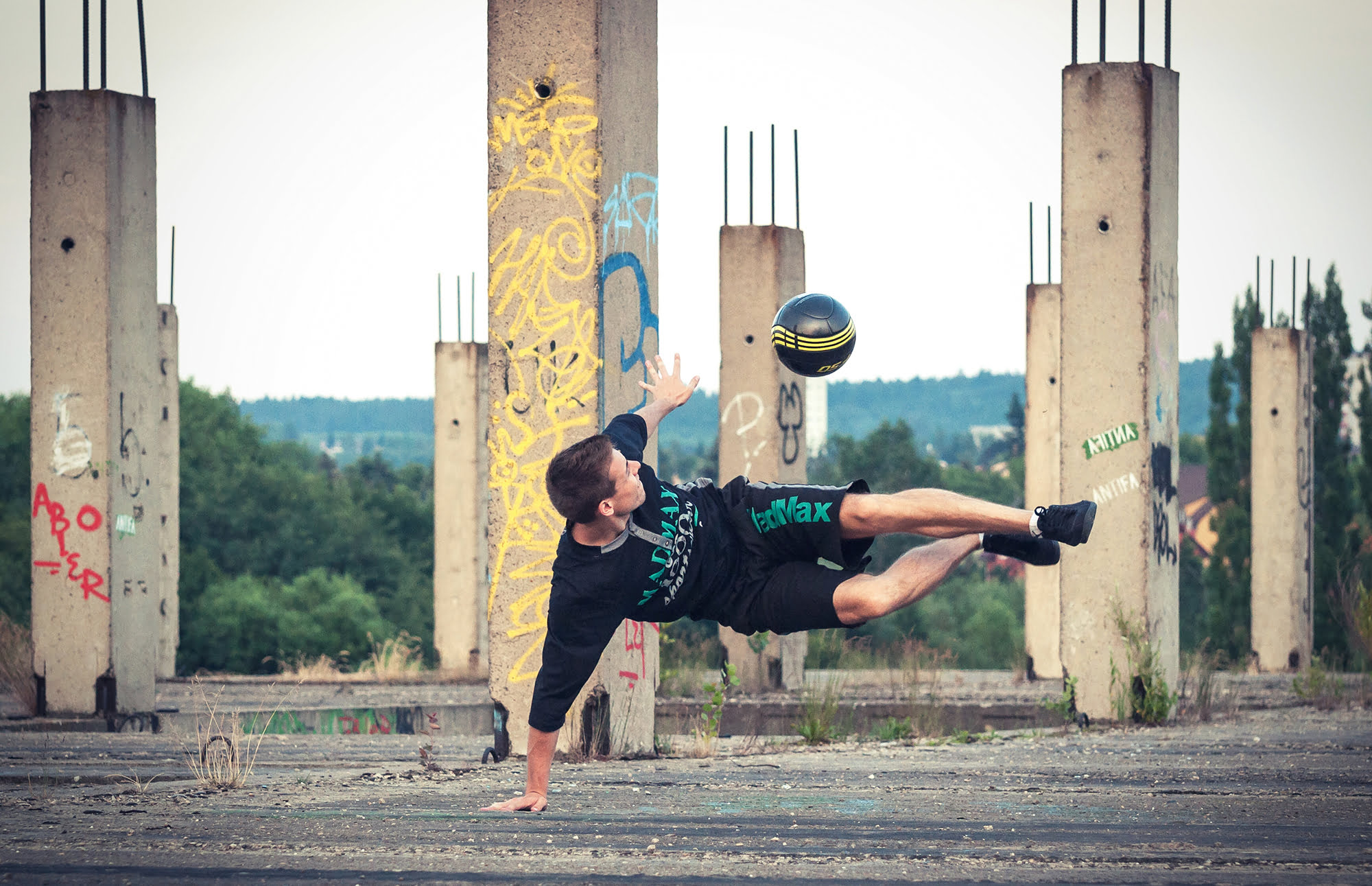 Various competitions are being conducted for this format all over the world. Freestyle Football is split into 5 disciplines namely:
Lower Body
Upper Body
Sit Down
Ground moves
Special
So go get your head in the game!