It's rightly said that to play football, you need a heart. But, apparently, football shoes are equally important! One might wonder why there are different kinds of boots for the same game? The answer lies in the fact that football is played on so many surfaces and one particular shoe grip would not support every surface. So, in order to be on top of your game on every surface, you need to have the right pair of football shoes!
Here are the different types of football boots for various kinds of surfaces:
Studs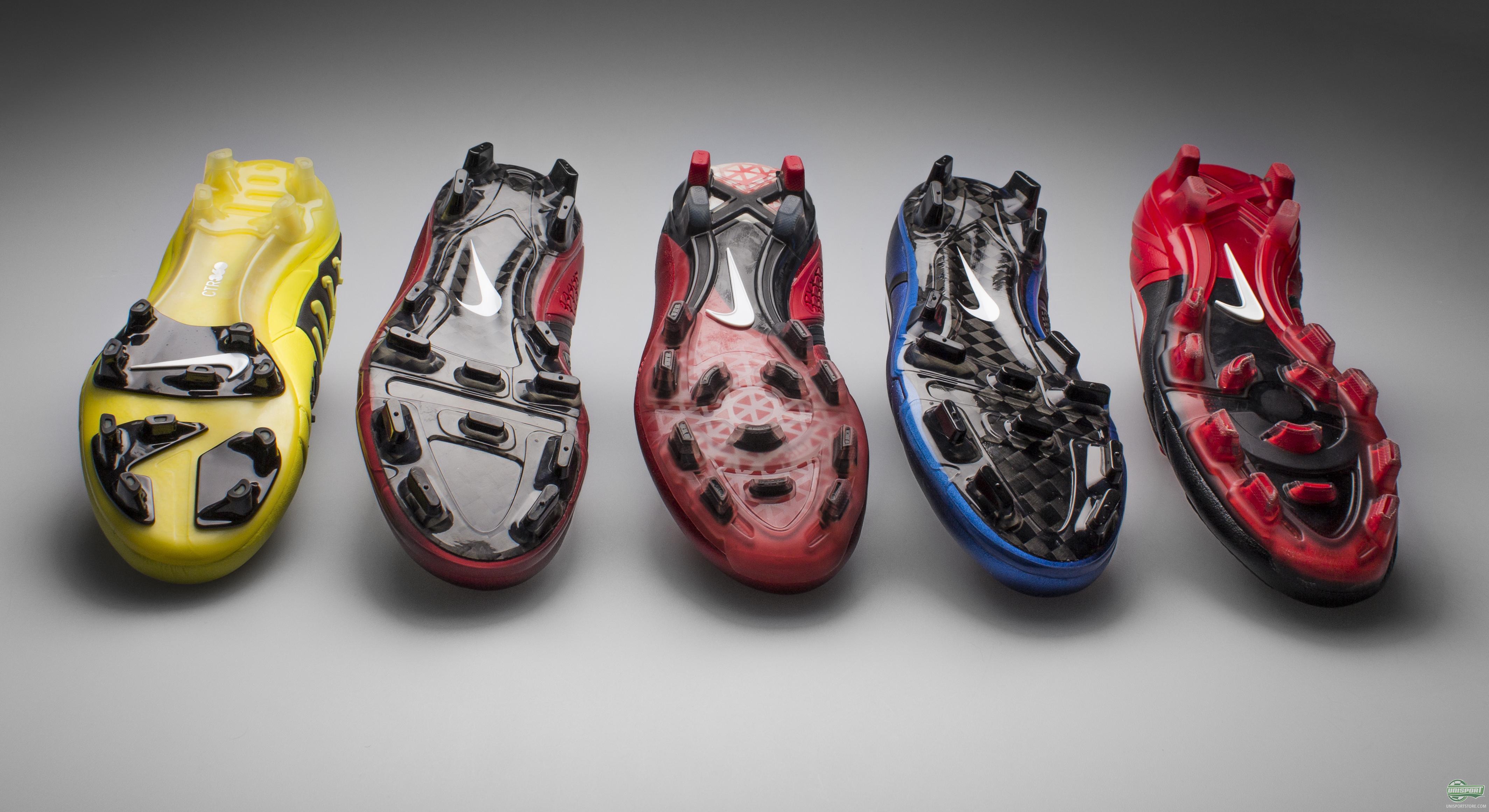 The most common type of all. The classic studs fit tightly across your feet, literally as tight as your skin, providing great heel and toe support. It gives you the best touch on the ball due to its fit and moulds slightly in accordance with your feet's shape. The most essential part of the studs are the blades on the outer part of the sole. They provide the all-important grip that is quite essential for this high-intensity game. It is ideally suited for clay and natural grass surfaces. Do not use these on synthetic turfs and concrete as they won't get the depth for support. They also get damaged, so wisely avoid using them on such surfaces.
Turf shoes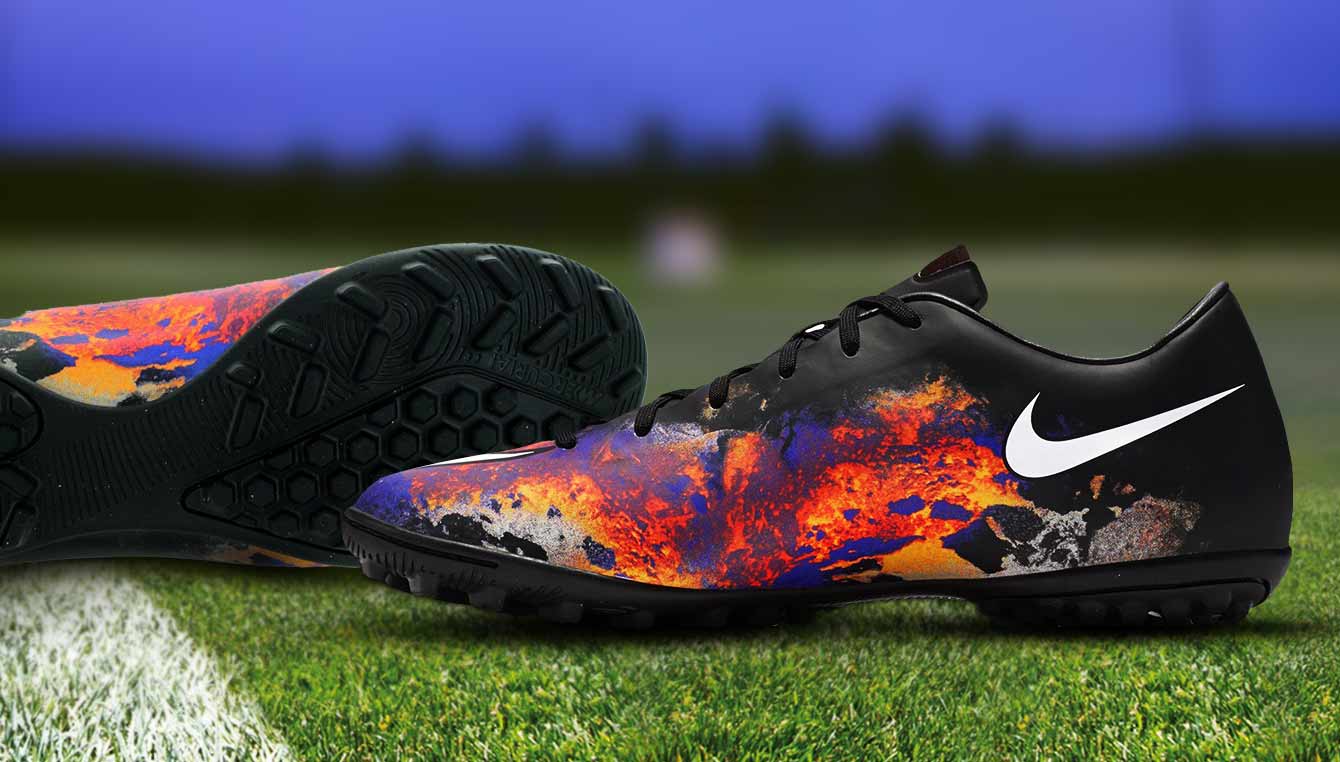 Football turf shoes are made for artificial grass grounds or popularly called 'turfs'. The sole doesn't have blades and these boots are engineered in such a way that they fully support a player's movements in a quick paced environment. These are extremely comfortable and compatible providing you the firm base on which you can develop your game. They additionally do not get stuck in the artificial grass, like studs often do, and let you play without any threat of injury courtesy of the semi-flat sole.
Indoor shoes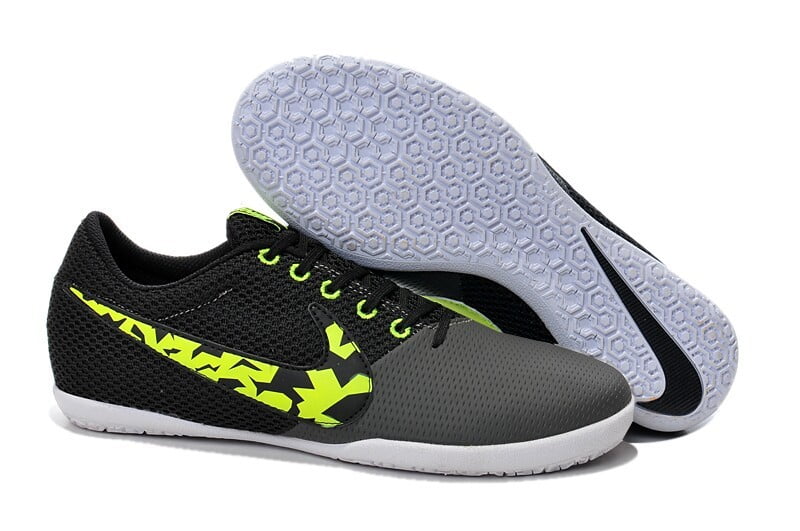 There's not much visible difference between Indoor shoes and Turf shoes, but when you play on synthetic surfaces Indoor shoes prove to be better. Indoor shoes have extremely flat but grippy outer soles that help you run around effortlessly and flat synthetic grounds where there is no kind of depth to get a grip on. These are quite similar to basketball shoes, but the lacing, sides' portion and toe region are designed in a way that they support the game of football.
Interchangeable football shoes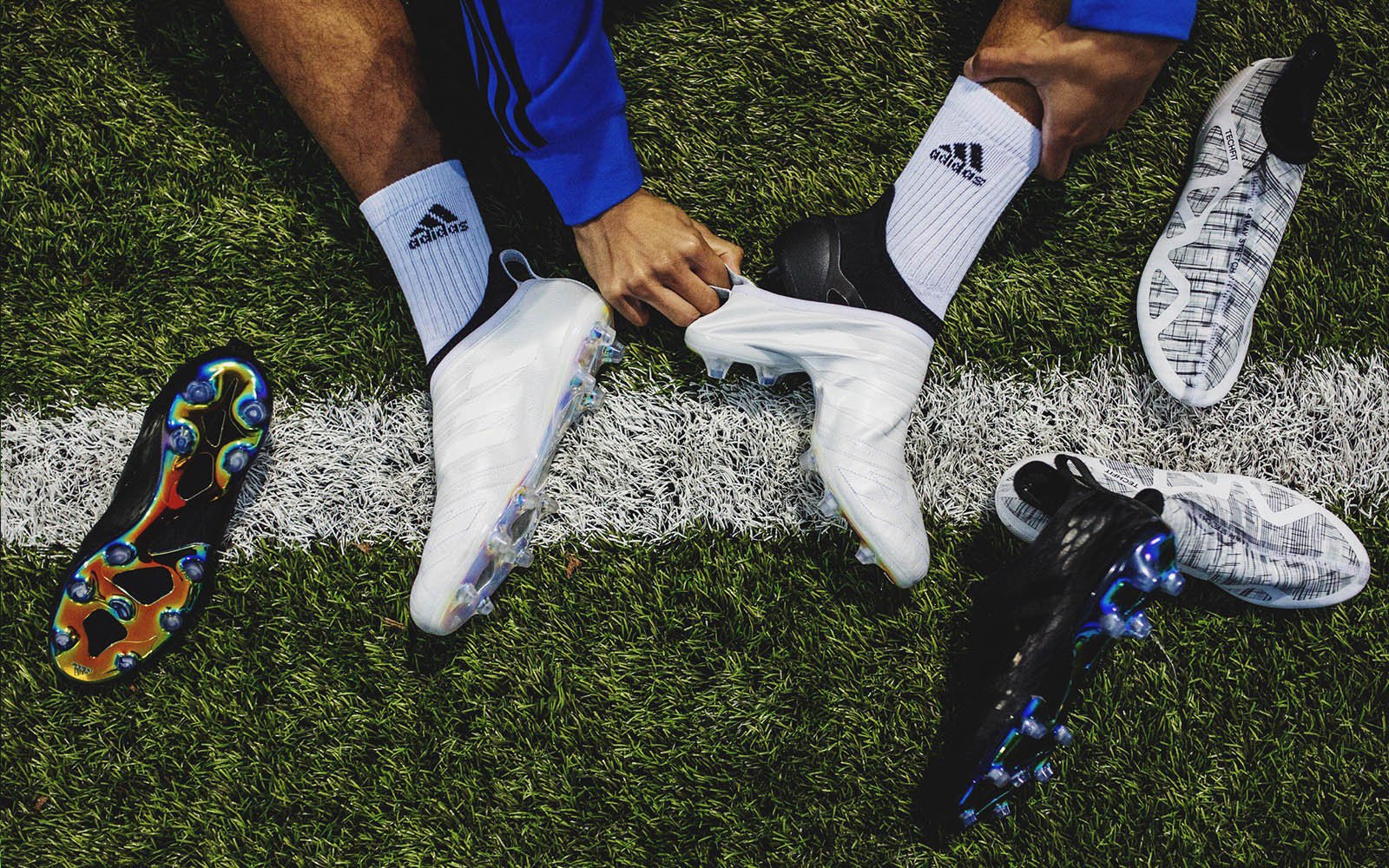 ­Buying two separate football shoes are always heavy in the pocket. Interchangeable shoes act as saviours for the ones who want one pair of shoes for various surfaces. This unique football shoe variety is basically a flat sole boot set which can be used for hard grounds and turfs. But with that, stud soles with proper blades are provided additionally. One can easily fix the soles of the flat shoes and make change them into football studs in a matter of moments!
Assess which of these suits your game well and make a choice. Always remember that choosing the right shoes for the right surface often leads you to better results. A wise choice also averts any threat of injury!