NON MARKING BADMINTON SHOES ON AMAZON | Most of the Badminton courts these days are laid with top quality synthetic flooring which means these courts can be easily damaged if we do not use the right kind of footwear.
While the concrete floored courts don't demand the use of non-marking shoes, the wooden and the synthetic floored courts essentially require the use of non-marking badminton shoes. What is a non-marking  shoe and why should you use it while playing badminton? To know about it, read the article: What are non-Marking Shoes
Cost: Rs. 880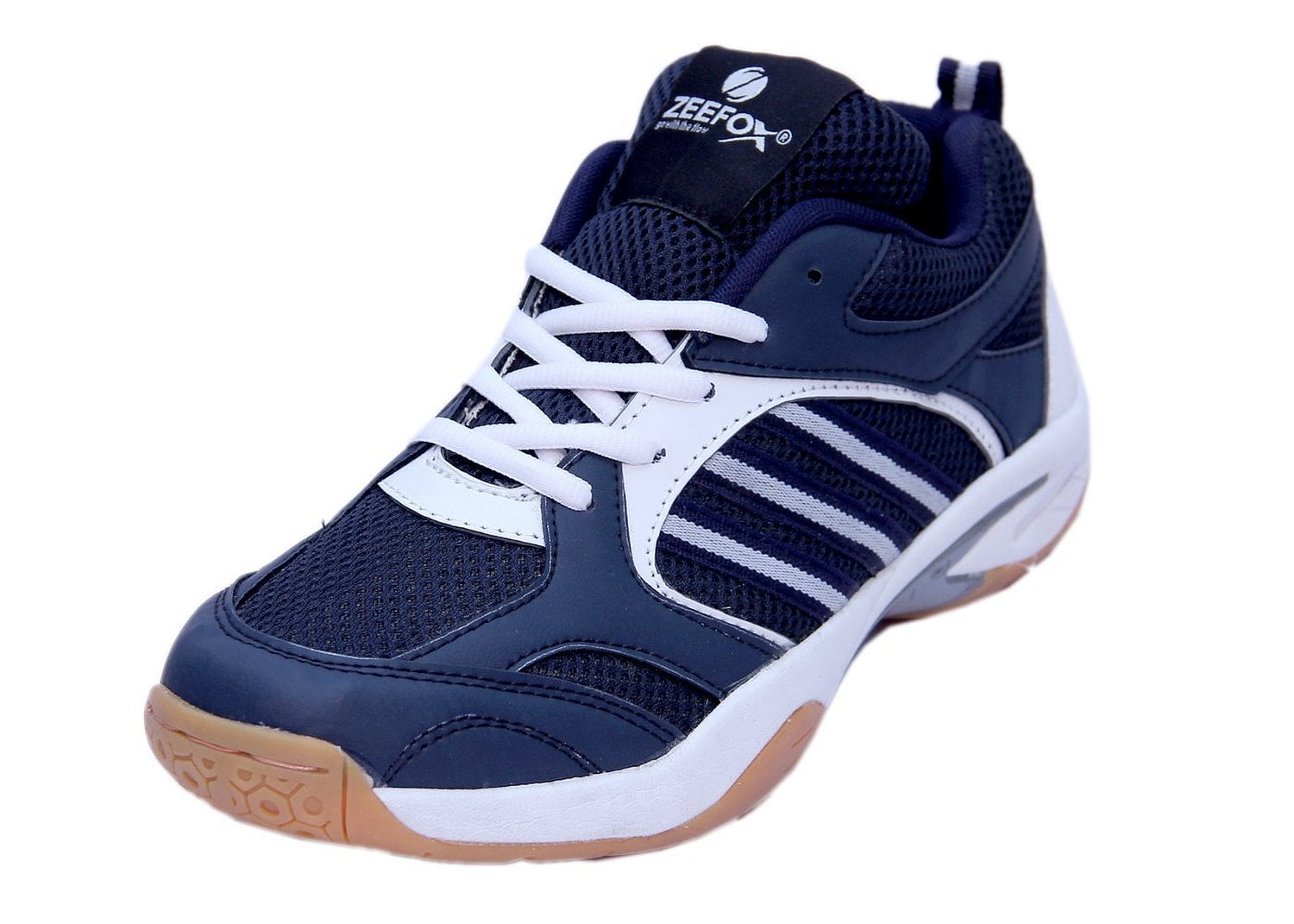 It is one of the most recommended shoes on Amazon for its price. They are super durable and they are non-marking both on wood and synthetic surfaces. This shoe is a men's shoe and is available in Navy Blue colour on Amazon. Don't forget to buy this here.
Cost: Rs. 749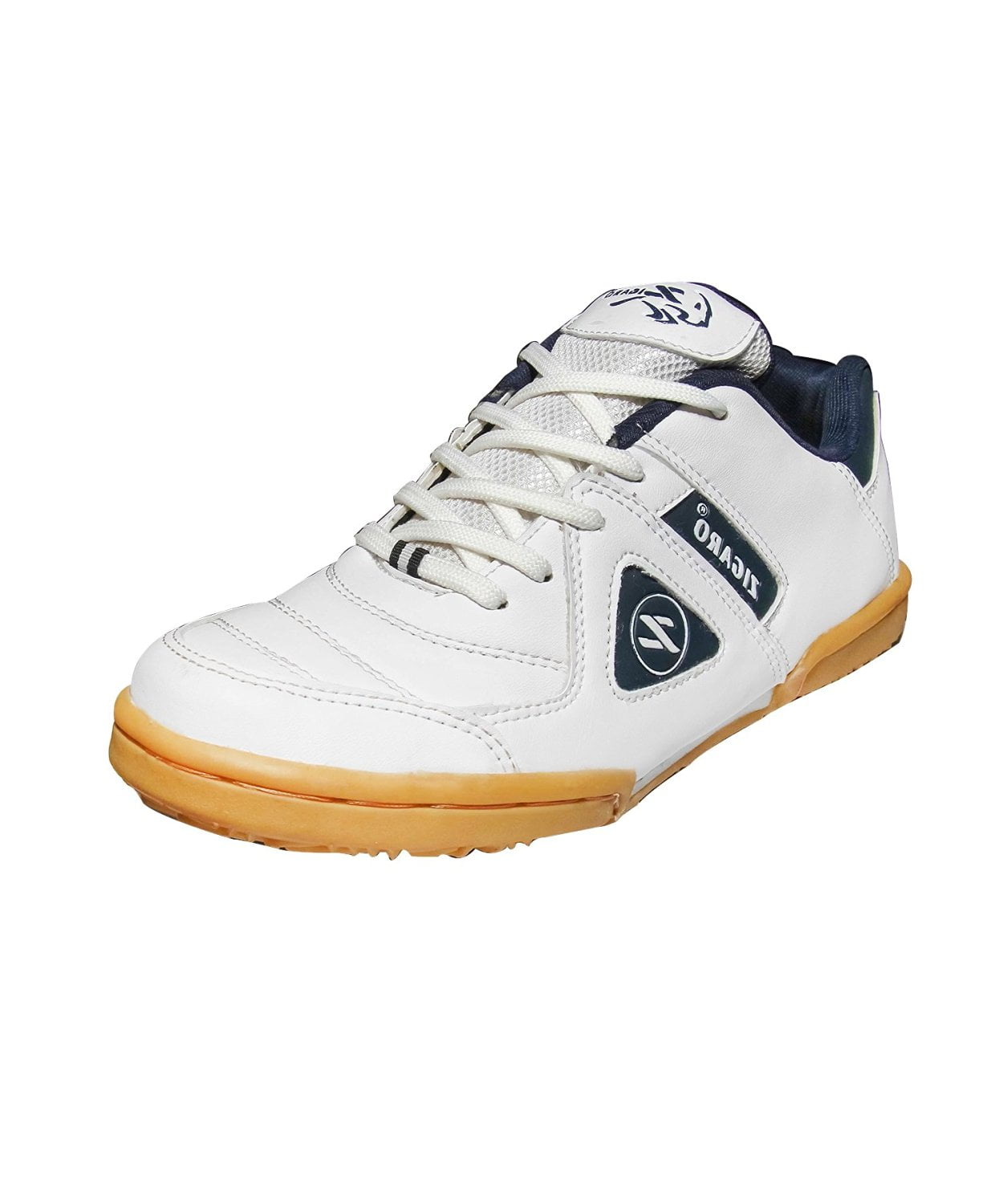 If you are looking for a shoe to share with your sister, then this is the one you have been looking for. This shoe is built for both men and women and comes in white colour. This has a rubber sole and supreme quality PU upper. Buy this on Amazon.
Cost: Rs. 999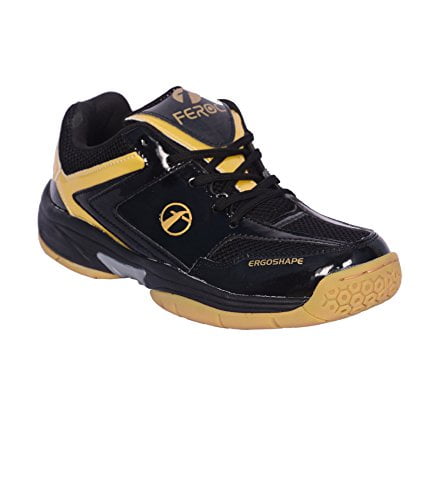 This is a super cool looking shoe that comes just under 1000 bucks. The Feroc Black & Golden shoe is another boon as it is designed for both men and women. This shoe comes with EVA Midsole that provides super cushioning. Buy this product on Amazon.
Cost: Rs. 999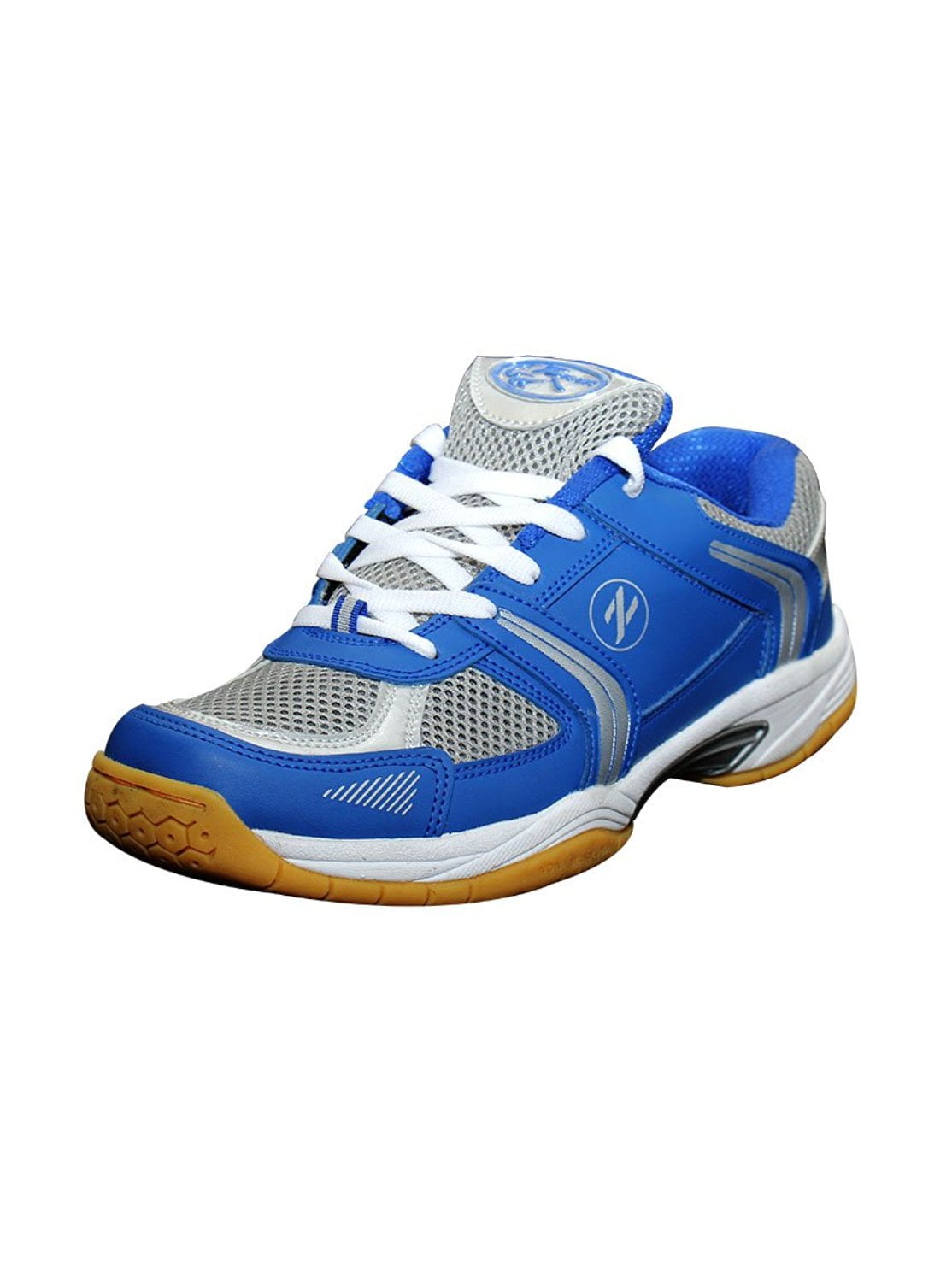 This shoe provides some amazing grip both on the wooden and synthetic courts. The soul is superb and the shoe is really classy. This shoe is one of the most durable non-marking badminton shoes available in the market. So don't even think twice, just go ahead and buy it here at Amazon.
Cost: Rs. 1549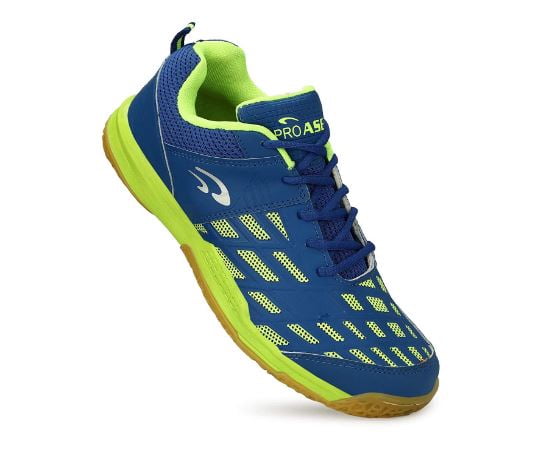 This is the most expensive one of the lot. The shoe is light weight and provides a good grip on the court which will prevent you from slipping often. This shoe is also durable and comes in brightly coloured blue which catches the eye. If you wanna buy this shoe, go ahead and buy at  Amazon.
You might also like: 5 Must-Own Non Marking Badminton Shoes For The Beginners
READ MORE ABOUT EQUIPMENT IN OUR BLOG SECTION AND FOLLOE US ON INSTAGRAM FOR SPORTS INFO AND MEMES!