Fire meets Fire.
Via
A mouth-watering clash between two irresistible teams has been decided by fate, and we cannot thank our existence enough to witness this tactical battle.
Champions League Finals are always exciting but once in every few years, there is a narrative, a story that unfolds on the grandest stage of club football. No individual utters a word but the way a team plays speaks volumes that can only be felt not expressed.
Fortunately enough, we have witnessed a grand story and now it will be concluded on 27th May 2018.
It's a battle between Liverpool's intensity v/s Real Madrid's finesse.
Liverpool knows no exhaustion, Real Madrid knows no goal drought.
Liverpool is all about choking out spaces, Real Madrid is all about creating spaces.
Liverpool exudes youthful electricity, Real Madrid exhibits unparalleled class.
Formation 4-3-3
Compact defence:
Lovren, Van Dijk and Klavan have been impressive in forming a wall in front of goal. Van Dijk's solid tackles have been brilliantly complemented by Lovren's physicality in the defensive third. Klavan's intelligent covering has supported their high octane pressure, a rare kind of player handpicked by Klopp to neutralize counter-attacking threats.
Klopp is lucky to have tireless workhorses like Milner and Henderson in the centre of the midfield. Henderson's omnipresence backed by Milner's industrious efforts have made the best attacks in the Premier League and Champions League sweat before having any chance at challenging a formidable defensive pair.
Moreno and Clyne have been good but the breath of fresh air that Andrew Robertson and Trent Alexander-Arnold bring to the wide defensive areas is something Liverpool really needed. The way Arnold was able to nullify Leroy Sane speaks volumes about his potential. The lad's got some legs, and a defensive bent of mind too.
He'll be put up against Cristiano Ronaldo, lest he starts.
Andrew Robertson has been a workhorse, a battler on the left side. Brilliant ball-playing ability, eye for a precise cross and intelligent overlapping ability have reinforced the left half of the pitch for Liverpool. His defensive grit just adds to the list of reasons why he's been phenomenal all season long.
These are the two probable candidates for the fullback positions.
It would be a criminal mistake to consider Jordan Henderson all sweat and no class. Of course, he lacks the creative touch, but make no mistake, his passing accuracy is incredible. He is paired with the experienced and probably evergreen James Milner who never tends to commit a mistake and is always ruthless with his tackles, fair ones at that.
Via
Completing the midfield trio is Georginio Wijnaldum, who has been excellent in the past two rounds. Alex Oxlade-Chamberlain's unfortunate injury gave him a huge opportunity against AS Roma in the semi-finals, and he has taken it with both hands. His defensive ability, especially shielding of the ball, coupled with his timely forward runs will be key for the Reds in Kyiv.
Mane-Salah-Firmino have been absolutely unstoppable, at least in Europe. While Mane uses his speed on either wing, Salah and Firmino switch positions to take up the pivot position to create space and threaten opposition defence.
Mane is just untouchable when he bulldozes up the flanks, Firmino is the key assistance provider, while Salah's pace has not been answered. Deadly.
Real Madrid Team Analysis-
Formation: 4-3-3 / 4-4-2
Oxymoron. But inevitably true. Real Madrid is 'attack'. What else can you expect from a team that is managed by the legendary Zinedine Zidane?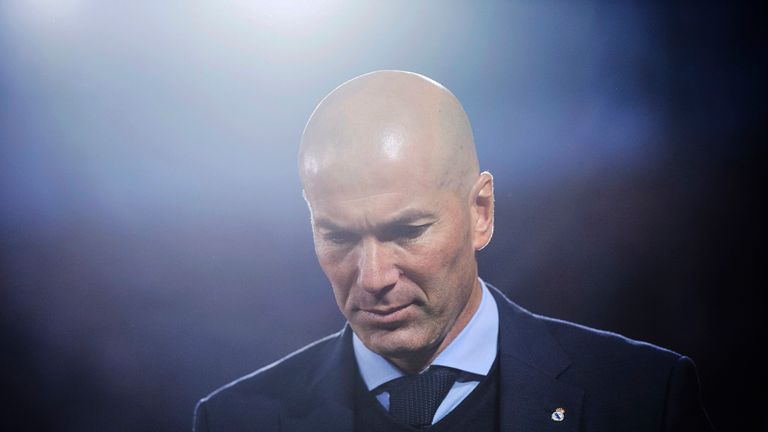 Raphael Varane is the only pure defender that Madrid has right now. Ramos, Carvajal and Marcelo play in the midfield, seemingly. It's understandable for Carvajal and Marcelo to play so high up the pitch, they're fullbacks. But Sergio Ramos belongs to a rare breed of defenders who are capable both in attack and defence.
A frailty nonetheless. But aggression helps manifold.
Marcelo is the best fullback in the world right now. So much so that he makes the dependable Carvajal look mediocre. Madrid dominates the width because of these two gems in their ranks.
Best creative midfield in the world? YES.
Modric and Kroos, no need to say anything else. Arguably the most complete midfielders of the current era. Standing behind them is the 'beast' of sorts, Casemiro – one of the top defensive midfielders in the world. The most important cog of a machinery called Real Madrid. Tackles, blocks, interceptions and screamers- something even Claude Makelele would be proud of!
Via
Ronaldo-Benzema-Asensio – a trio that doesn't transition, but teleports. Lightening quick pace and insane dribbling ability, backed by Ronaldo's impeccable finishing has decimated many defences. You can be at your best and still get outdone, effortlessly, by this dreaded trio. And who comes up for the sub? Gareth Bale. That's hellish, for any defence in the world.
PS: This is the same team that has won the last two editions of the Champion's League, talk of momentum and experience- there's no better team than this.
Broadly, Liverpool and Real Madrid are counter-attacking teams.
Liverpool's strength lies in its work rate and industry, against Madrid's attack and midfield that's the only thing that works. And Klopp's tactical finesse will certainly try to exploit the space left behind by Madrid's fullbacks.
The youthful energy is effective, but it also exposes the lack of experience. Lest Liverpool be at their collective best, they'd probably get outclassed.
Real Madrid's strength lies in the width of their attack and ball possessing ability. It's a team at its prime, unstoppable in many sorts, a perfect balance – a deadly one. But, too much of attack leave Raphael Varane and Casemiro vulnerable to Liverpool's blitzkrieg.
The most crucial battle is on the wings, that's where both teams focus most on. They've got their best players at wide positions.
The midfield battle will certainly be the most interesting one. It's a rugged, tireless and warrior-like approach for Henderson and Milner (Or Emre Can) to sustain the creative superiority of Modric and Kroos.

Arnold will be up against Ronaldo if Madrid opts for a 4-3-3, which is most likely. It will be a privilege to watch a 19-year old right-back, who kept Leroy Sane in his pockets, go toe to toe with Cristiano Ronaldo.

Mane v/s Carvajal. Mane hasn't met anything like Carvajal yet. And Carvajal hasn't met anything like Mane either. What an unpredictable visual meal to relish!

Salah v/s Ramos. Ramos wins a majority of the tackles he puts in high up the pitch, lest he fails, Salah's going to punish him bad. But very few have got the better of Ramos in his illustrious career.

Lovren v/s Benzema. Mouth-watering tussle.
Liverpool has to get the better of Real Madrid in 90 minutes, they can't chase shadows forever, can they? Extra time or more can favour Madrid too much. Madrid's technical superiority can wear down teams within a half, Liverpool is no exception. They know what it takes to win the final, they are the clear favourites. Liverpool does not need a miracle, their game-play is a testament to the fact that they can tame the best, but have to be at their very best, unflinching and consistent.
Because regardless of the outcome of the game, we're in for a special treat!