BEST ADIDAS FOOTBALL SHOES | Football shoes have a crucial role to play in every player's success on the pitch. Those subtle touches on the ball, canny heel pass, precise side-footed crosses and bazookas from the lace. A footballer needs the assistance of his gear to make it happen. There is a reason why top players of the world have custom-made shoes. That just tells you more about the importance of football shoes.
It's an age where a classy pair of studs is considered as a necessity and that demand is fulfilled by brands like Adidas. World class players like Toni Kroos, Luis Suarez, Gareth Bale and many others choose this brand as their perennial foot gear for its impeccable quality and unmatched performance. There's something extra that Adidas shoes offer an individual. For the ones who are keen on getting the very best of them, here's a quick list!
 Adidas MESSI 15.2 Men Football Shoes
Price: Rs. 5241 (Goalinn)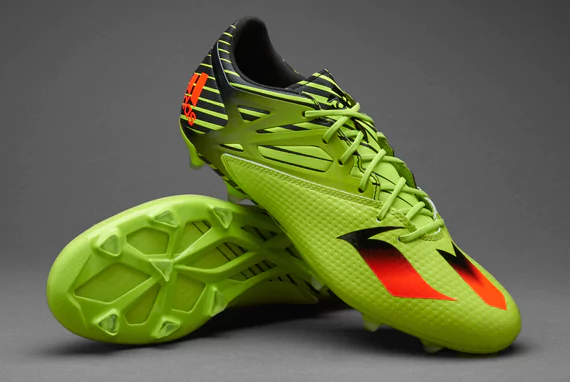 One has to admit that the 'Messi' collection by Adidas has been phenomenal. Its 15.2 version is probably one of the best football shoes ever made! This magical pair is a golden key to dribblers as it provides an outer surface that helps in making the ball stick to the feet. Accelerating and changing direction is almost effortless with this, courtesy of the spokes. Engineered for quick movement and sudden balance shifts.
Adidas NEMEZIZ 17.3 FG Football Shoes
Price: Rs. 5999 (Myntra)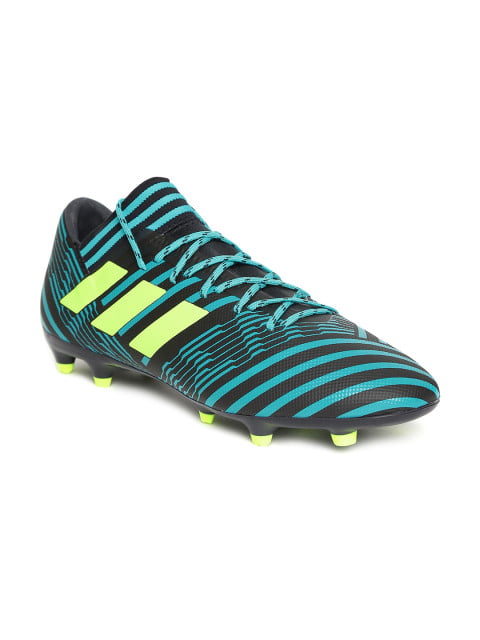 The Adidas NEMEZIZ 17.3 FG Football Shoes are made for the work horses who cover every blade of grass on the pitch. Known for its durability and overall toughness, the NEMEZIZ is a boon for defenders. It supports high-intensity play and provides the right balance for players who move around a lot. It also provides anchor-like grip, something that helps in staying on the feet on skidding surfaces.
Adidas MESSI 16.1 FG Football Shoes
Price: Rs. 8399 (Myntra)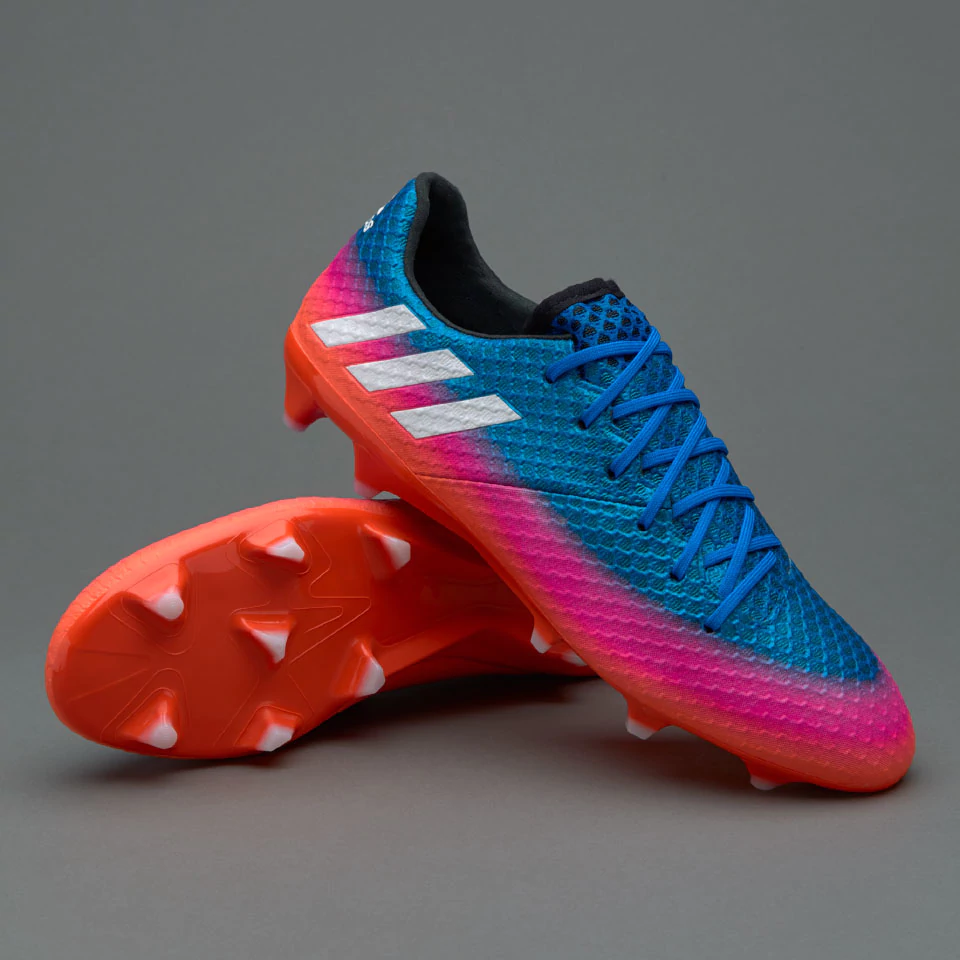 Another marvel from the 'Messi' collection!
If gliding on the pitch with speed is your forte, then Adidas MESSI 16.1 FG Football Shoes is your ideal partner that adds to your grease. This one is a perfect all-rounder and is designed in a way that it can be used by every player on the pitch, regardless of the position. A unique inner cushioning and perfect mold like the fit, these shoes become a part of your feet. This allows you to play the game in the most expressive and natural way.
Adidas ACE 17.3 FG Football Shoes
Price: Rs. 5999 (Myntra)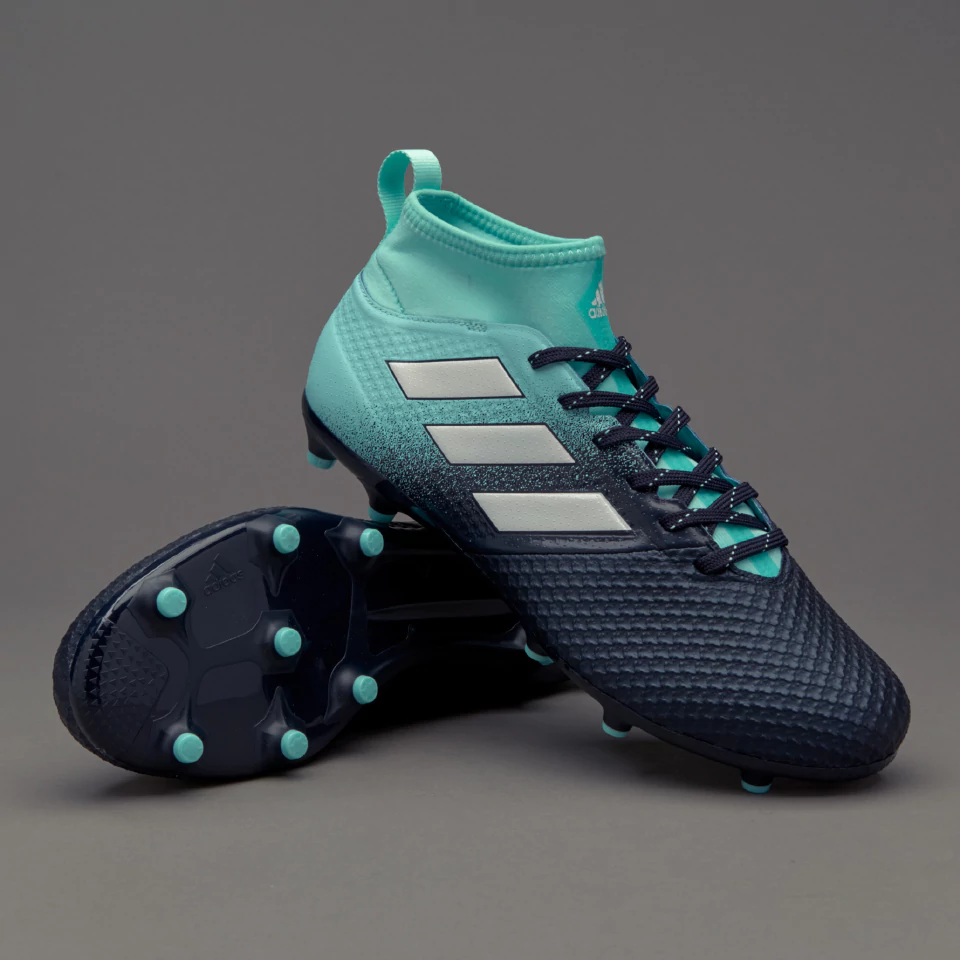 If perfection was an object, it would have probably been Adidas ACE 17.3 FG Football Shoes!
Every feature of this model is just world class. Be it the grip, the foot space, the stitch, durability, weight, outer surface cushion, inner comfort or the laces- these pair of shoes simply outclass other cleats by a country mile. It is an ideal match for midfielders who have to display various kinds of skills in several areas of the pitch.
It supports incessant running and frequent directional switches as well. The inner sole is crafted for all the inner movements of the feet, including the toe, the ankles and the ball of the feet. It's a charm while you play with it not just because of its performance, but also its amazing looks!
Adidas X 16.1 FG Football Shoes
Price: Rs. 9749 (Myntra)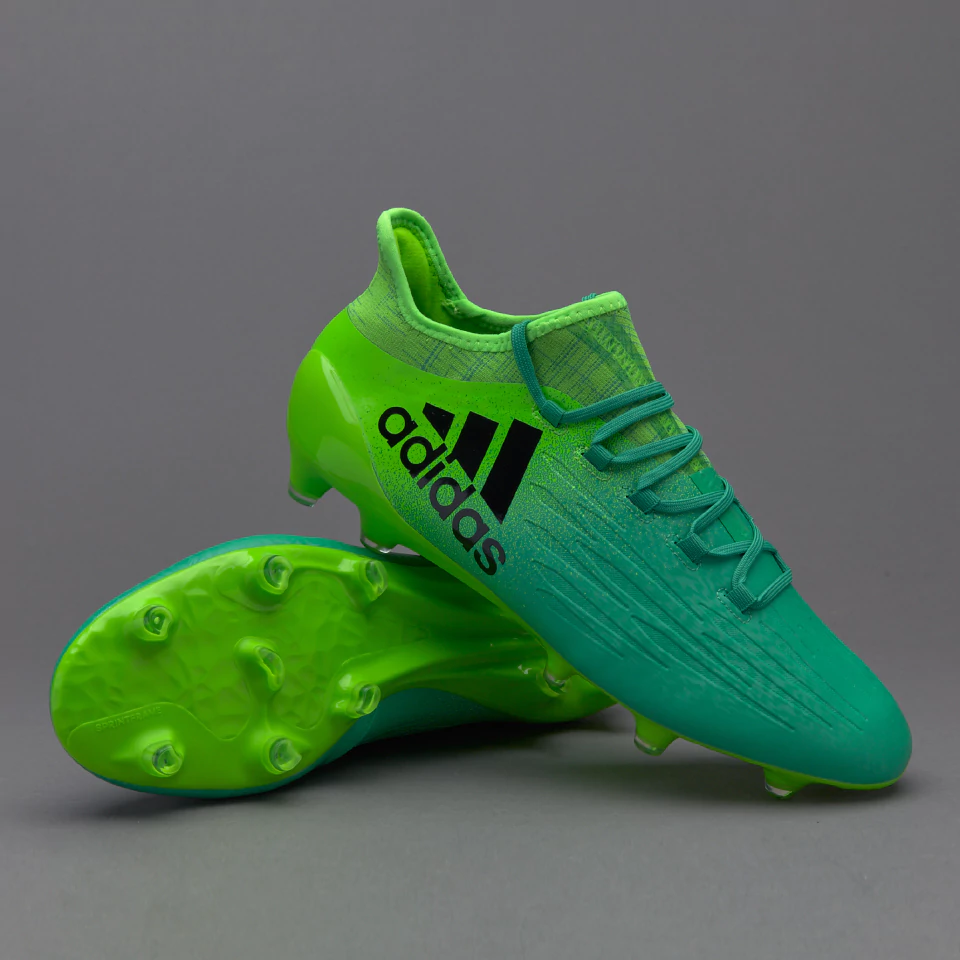 The Adidas X 16.1 FG Football Shoes is arguably the sleekest pair of shoes available today. This one is a transformer; it transforms an ordinary individual into an extraordinary player! With its unmatched precision in design, it enhances performance and supports every kind of movement regardless of the turf you are playing on.
These studs are ideal for the ones playing up top. Its canny design reinforces the meat of the foot, allowing strikers to whack the ball not only with power but with arrow-like precision as well!
With a massive array of Adidas shoes available in the market, these are probably the ones that have the 'X' factor and add a lot more than just being football shoes. Choose your pick and prepare for a performance upgrade!
FOLLOW US ON INSTAGRAM FOR SPORTS MEMES AND REELS!