Heyy you! Started off with Badminton recently and you have no idea which racket to pick? Why visit a store when you have some really cool rackets lined up for affordable pricing online?
So let me save you the time of picking a really classy racket for your everyday badminton. You are gonna be absolutely thankful later. Ready to check out the list? Here's all you need to know about the 10 highest rated Badminton rackets on one of the country's leading e-commerce sites, Amazon.in
Cost: Rs. 2295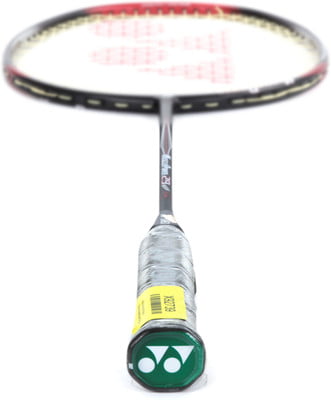 This Yonex Muscle Power racket is one of the best isometric rackets available in the market. It is ranked No.3 in the "Best sellers" rank on Amazon. This racket comes with H.M graphite frame and titanium mesh. The size of the racket is 3U-G4. This is one of the most recommended rackets for all those who love to smash it on the court. The racket is available online in 2 variants – 1) White/Black 2) Red/Black. The Red/Black variant is quite expensive than the white variant costing Rs. 3624. If you are a beginner or an intermediate, then its best you opt for this racket as it is highly durable.
Buy this racket on Amazon: Yonex Muscle Power 29 Lite
Cost: Rs. 1690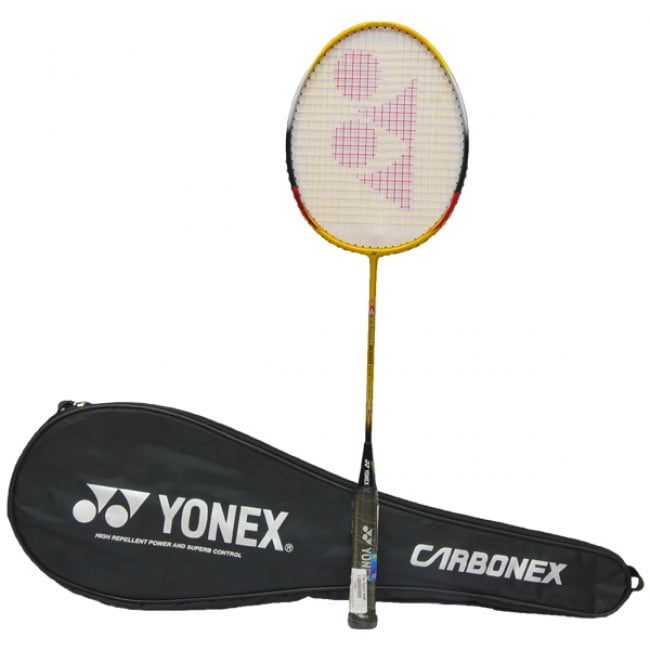 This Yonex racket from the Carbonex series is one of the best rackets you will get to hold. Not to heavily priced and highly affordable considering its durability, the Carbonex 8000 plus has the shaft made with graphite and carbon nanotube. The size of the racket is 3U-G4 and it is available in Red/White. The racket is also super light which makes it really comfortable for the amateurs.
If you would like to buy this racket, then click on: Yonex Carbonex 8000 Plus on Amazon
3)
Yonex Carbonex 6000EX
Cost: Rs. 1052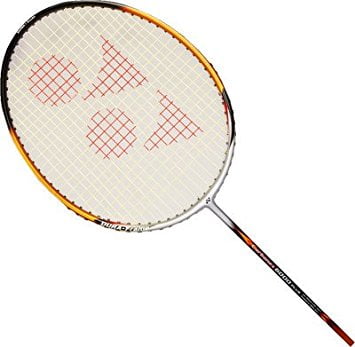 It is easy to find affordable rackets. But to find a racket that fits into affordability, durability and more than perfect for your games is too hard. But Yonex Carbonex 6000EX fits into all these categories and this gives you more than just one reason to opt for this racket. It is ranked No. 8 on the "Best Sellers" rank released by Amazon under rackets. The racket weighs around 100 g and suits intermediate players.
Check it out on Amazon: Yonex Carbonex 6000EX
4)
Yonex Muscle Power 22 Plus
Cost: Rs. 2240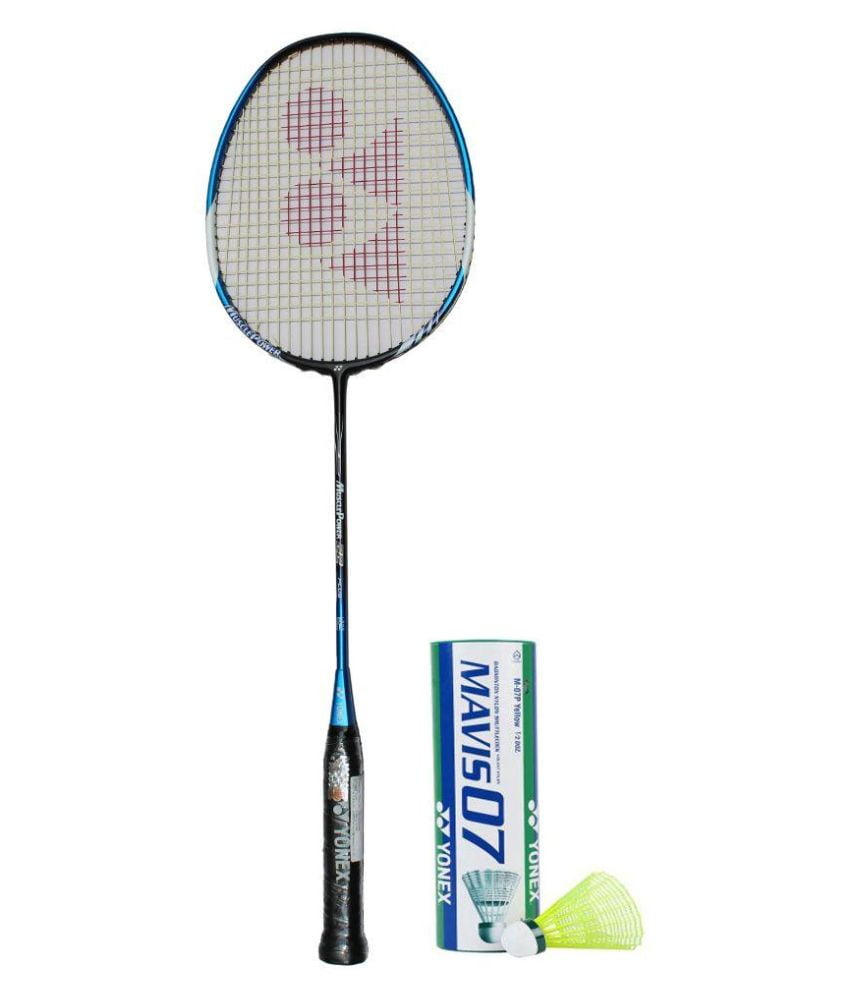 Another isometric racket that provides a super good badminton experience, Yonex Muscle Power 22 Plus is designed for the enthusiastic smash lovers of the sport. This is also extremely durable but a little heavier than the standard Yonex rackets.
Buy this on Amazon: Yonex Muscle Power 22 Plus
5)
Yonex Carbonex 7000 Ex G4-2U
Cost: Rs. 1168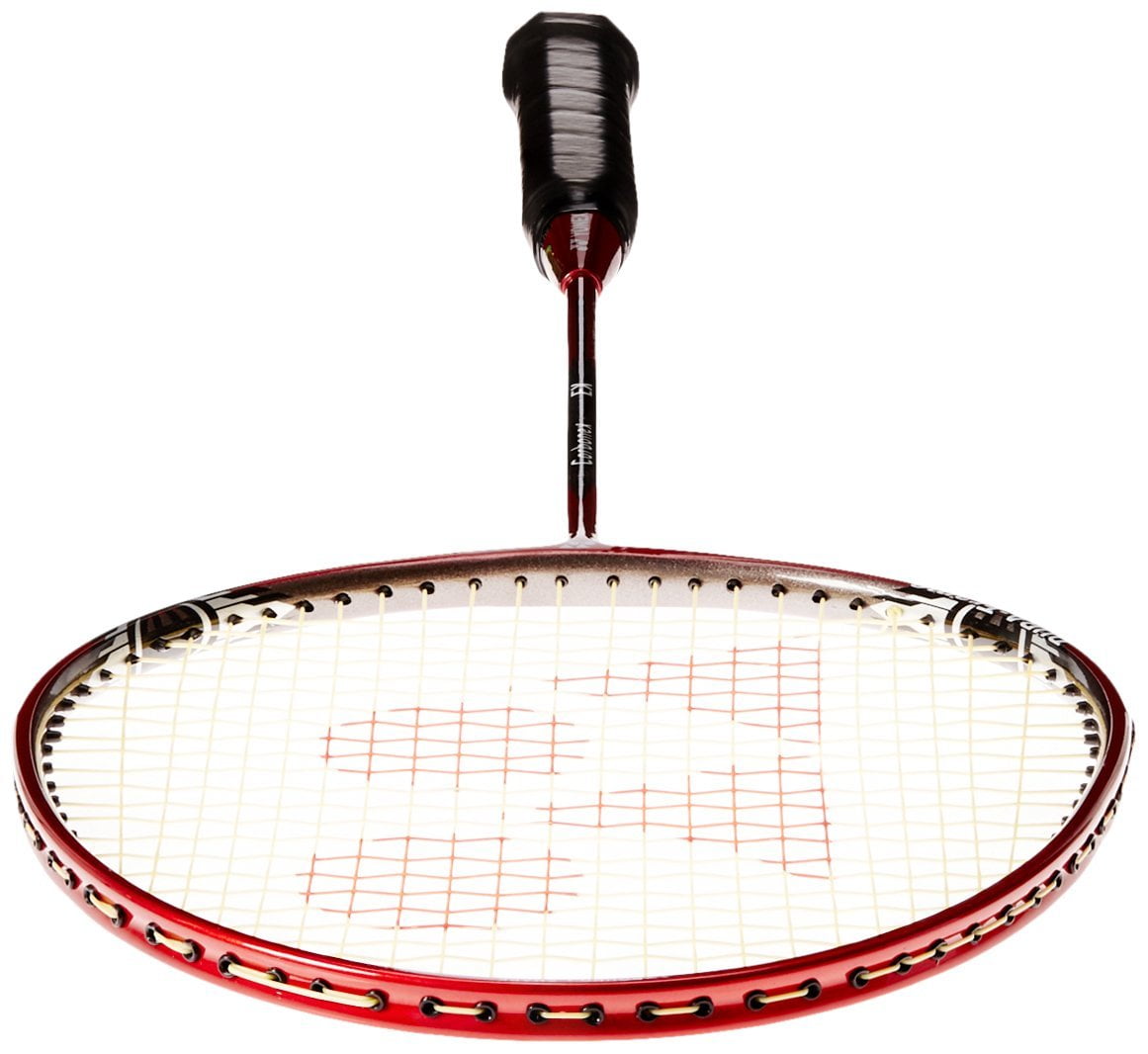 This racket is listed as the 5th best selling racket on Amazon and promises to be a great racket for the beginners and the intermediates of the game. The racket is good for smashes and drops as well. It is available in red colour on the website.
Wanna buy the racket? Check it out on Amazon : Yonex Carbonex 7000 Ex G4-2U
6)
Yonex Gr 201
Cost: Rs. 570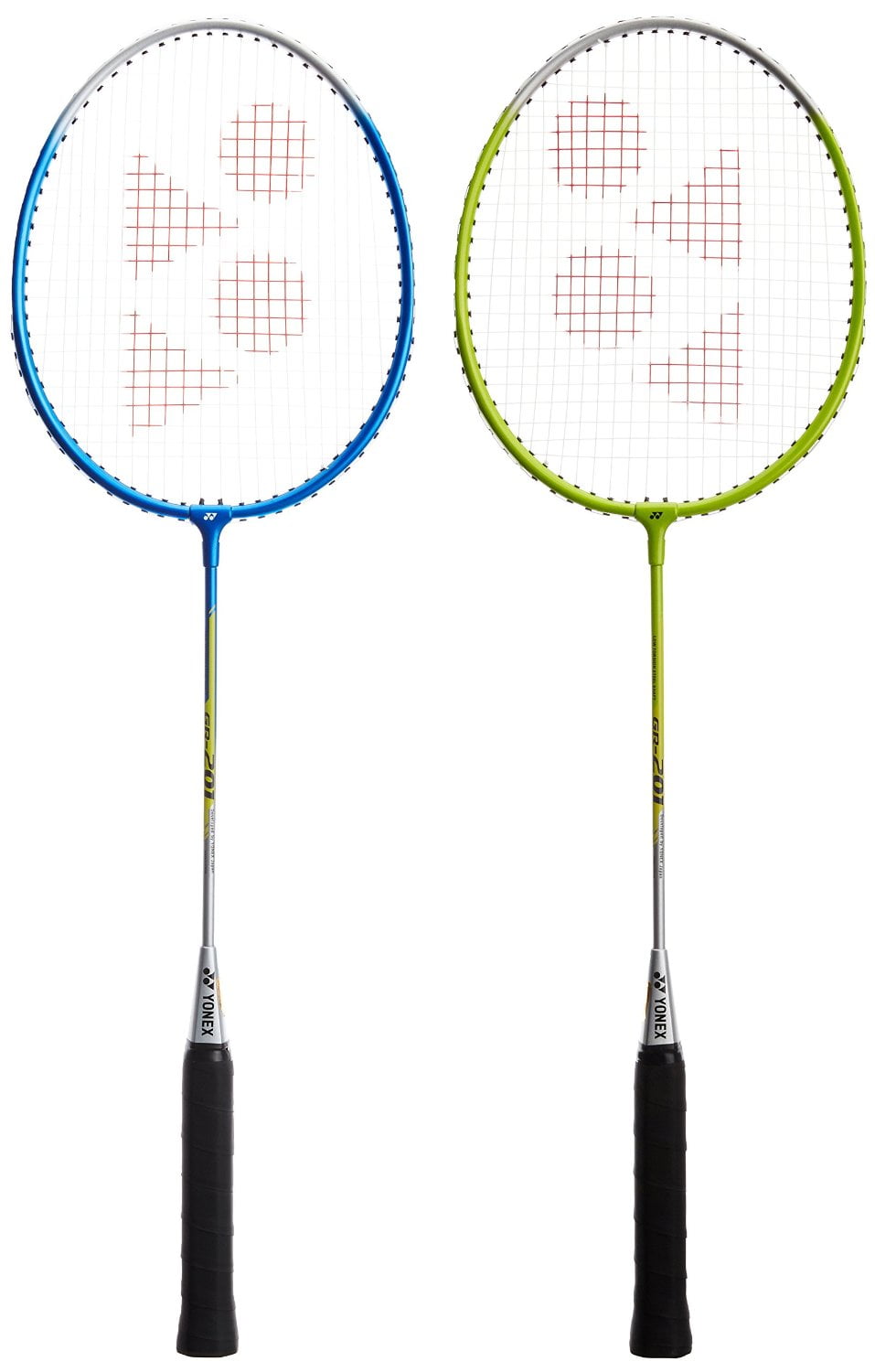 If you are looking for a racket within 1000 bucks and still exceptionally good, then you needn't have second thoughts in your mind. Just go for the Yonex GR 201. This racket is built for the beginners at an unbelievably low price. It is the 9th best sold racket on Amazon and there's no reason why you should stop yourself from buying this beauty.
Grab this product on Amazon: Yonex Gr 201
Also check out: 7 Yonex Badminton Rackets That You Can Pick Without Second Thoughts
Cost: Rs.1395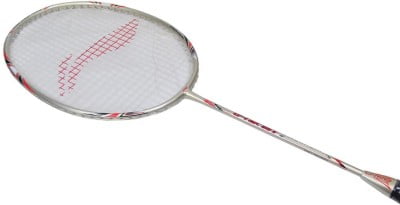 This is a super light racket which is gonna provide you with some amazing Badminton experience. It weighs less than 90 g and the shaft is made of Carbon fibre, which provides good strength to the racket. Not really recommended for people who smash but if you are a beginner then you can definitely go for this product.
Buy this by clicking on the link: Li-Ning G-Tek 38 Ii
8)
Yonex Nanoray Light 4I 5U-G4
Cost: Rs. 1995
If you are a doubles expert or looking to get into playing doubles, then this should be the ideal racket for you. The power generated by this racket is too damn high and it is much suggested for players who practice defense. So if you are an attacker, please avoid this racket. It is well suited for the intermediate players.
Buy this racket by clicking on: Yonex Nanoray Light 4I 5U-G4
Cost: Rs. 2362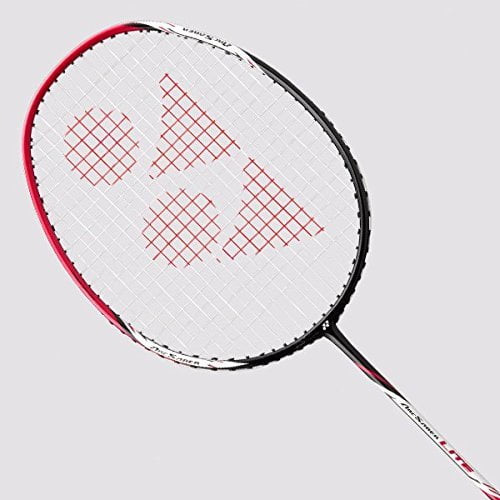 This racket is well suggested for the beginners and the intermediates. It comes with an isometric shape and is of the size 5U-G4. This racket is available in orange colour on Amazon. It weighs only 78 g which makes the racket super light in nature. This is well suited for defensive players.
Buy this on Amazon: Yonex Arcsaber Lite 2i G4-5U
Cost: Rs. 1999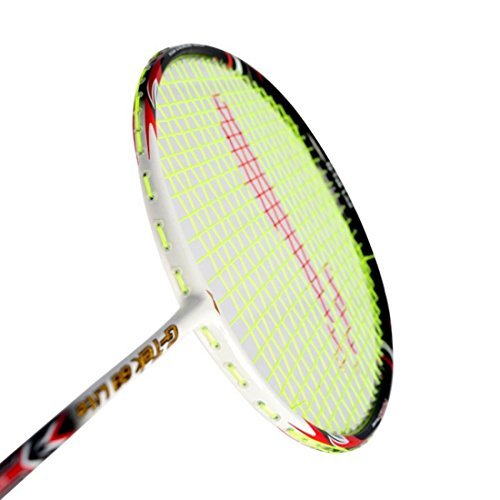 Another range of light weight rackets from Li Ning, this one should be a good pick for the beginners as it supports their game. Available in Pink/Yellow, it is one of the best selling rackets in the market. If you prefer Li ning rackets over Yonex, then you should definitely go for this one.
Check out this racket on Amazon: Li-Ning 70 II G-Tek Carbon Fiber
Also read: 5 Top Notch Li Ning Badminton Rackets In The Market
The views and opinions expressed in this article are those of the author and do not necessarily reflect the views of our Company, partners and other organizations. While any information provided on our blog is true to the best of our knowledge, we do not guarantee the veracity, reliability or completeness of the information presented. Any advice or opinion is purely for information purposes and should not be construed as an alternative to professional advice.
Comments
comments