NON MARKING BADMINTON SHOES FOR BEGINNERS | When playing badminton, it's important that you feel totally comfortable in your attire. Oversized T-shirts or loose shorts can hinder your performance and just generally make the game a lot less enjoyable.
Besides your clothes, it's important to wear fitting, comfortable shoes so that your footwork isn't hindered during gameplay. If you're just starting out, and don't want to invest a lot of money in your shoes, here are a list of non-marking shoes that you can try out.
Also read: What Is A Non Marking Shoe In Badminton?
These shoes are designed to prevent skid marks on the court and will help immensely to improve your footwork.
Cost: Rs 1029
At just 1,029, Stag offers you a pair of badminton shoes that are sure to help improve your game. They come in three attractive colours – green and blue, red and blue, and white. So you can get 3 pairs and match them with different clothes if you'd like!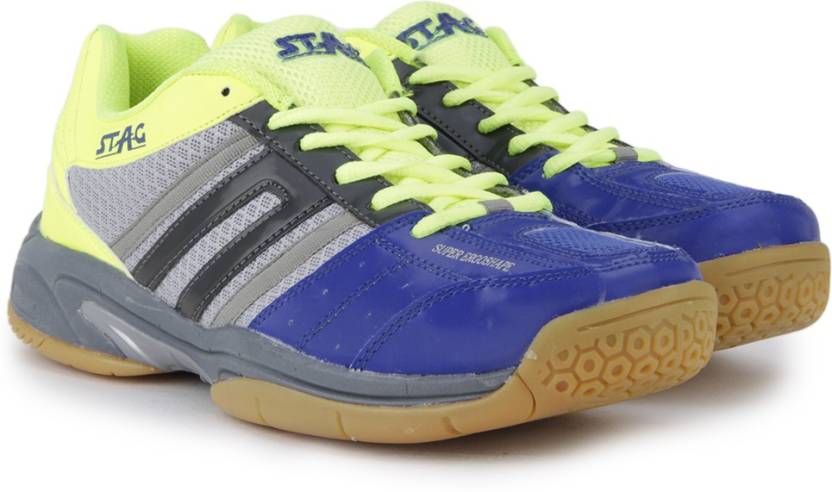 If you're looking for quality shoes that don't require a lot of money, these shoes are definitely for you.
Buy it on Flipkart: Stag Shoes
Cost: Rs. 669 – 799
Made of mesh and PVC synthetic leather, these shoes are incredibly light and comfortable to wear. They lie between the price range of Rs. 669 and Rs. 799, based on when you choose to order them.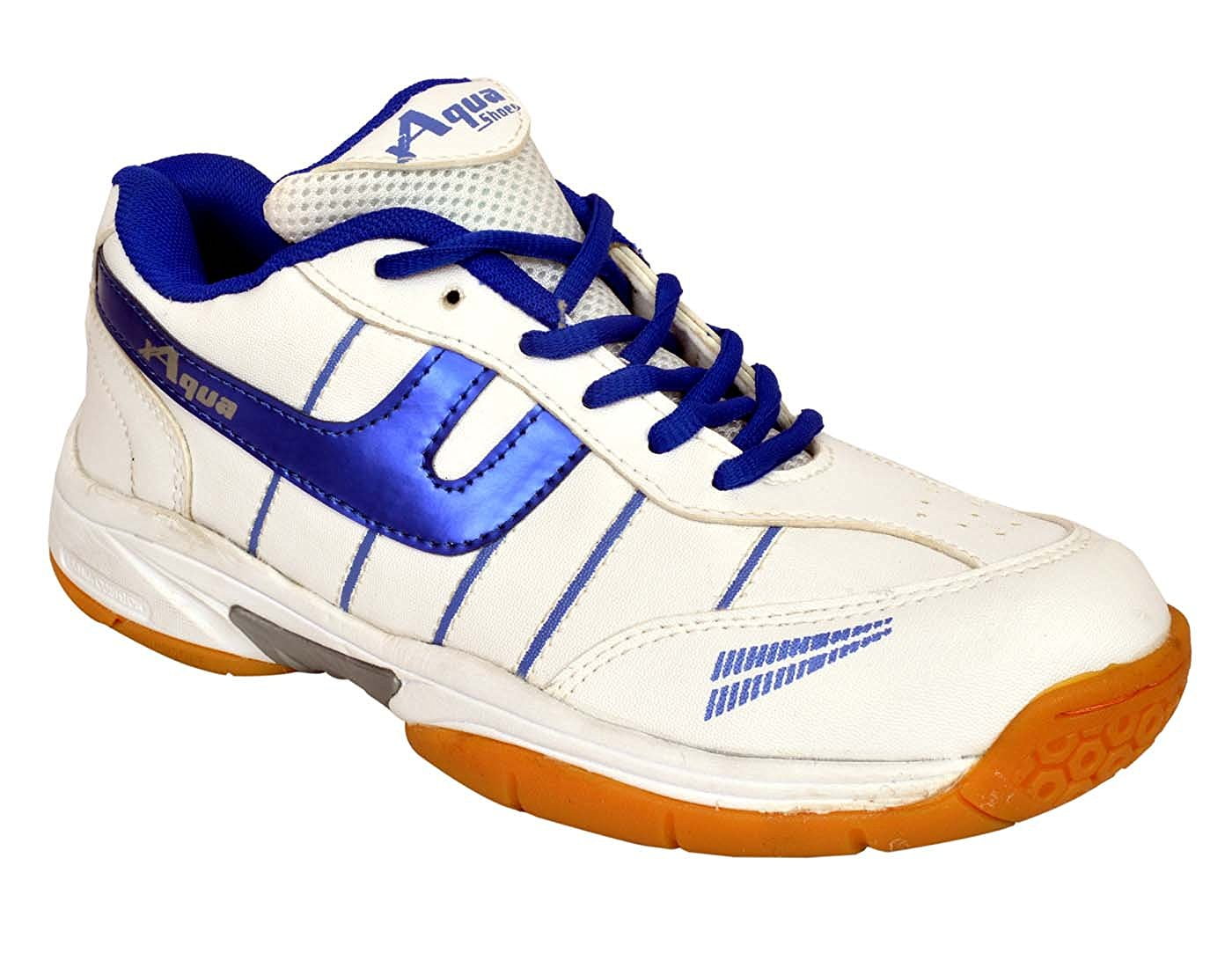 With a cushioned sole, these shoes are sure to give you a comfortable playing experience. Being comfortable while playing will also allow you to focus on your footwork and improve your skill.
Buy on Amazon
Cost: Rs. 1299
These shoes are specially designed for women who are just starting out. Priced at Rs. 1,299, they are extremely comfortable and durable. However, they've been designed to endure low-intensity, low-impact games.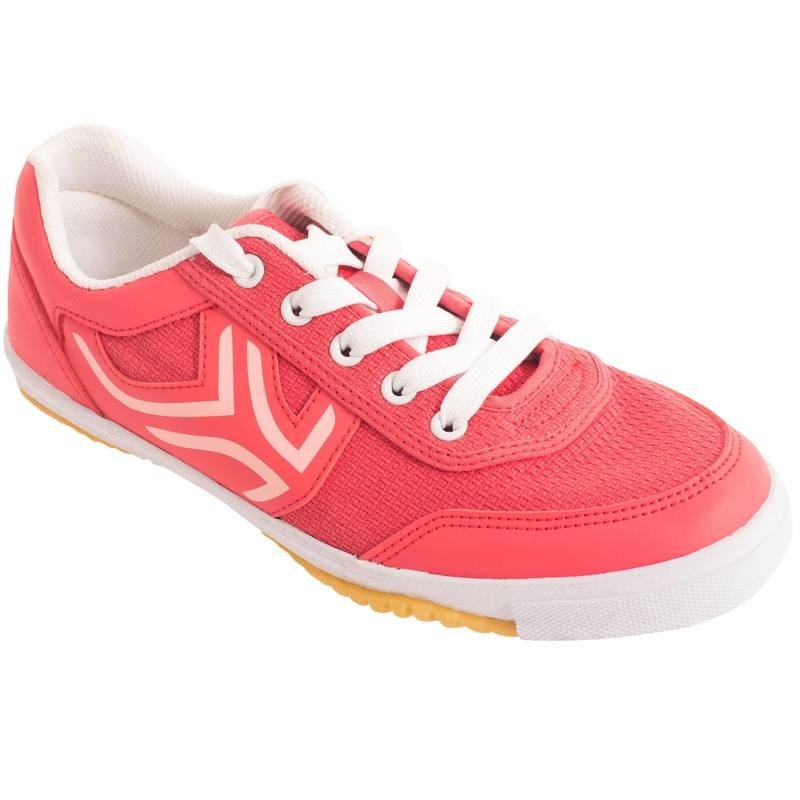 So if you're a fan of badminton and you play it once or twice a week, these shoes are perfect for you! The investment is minimal when compared to how long the shoes will last.
Buy it on Decathlon online store: BS 700 Women's Shoes
Cost: Rs. 999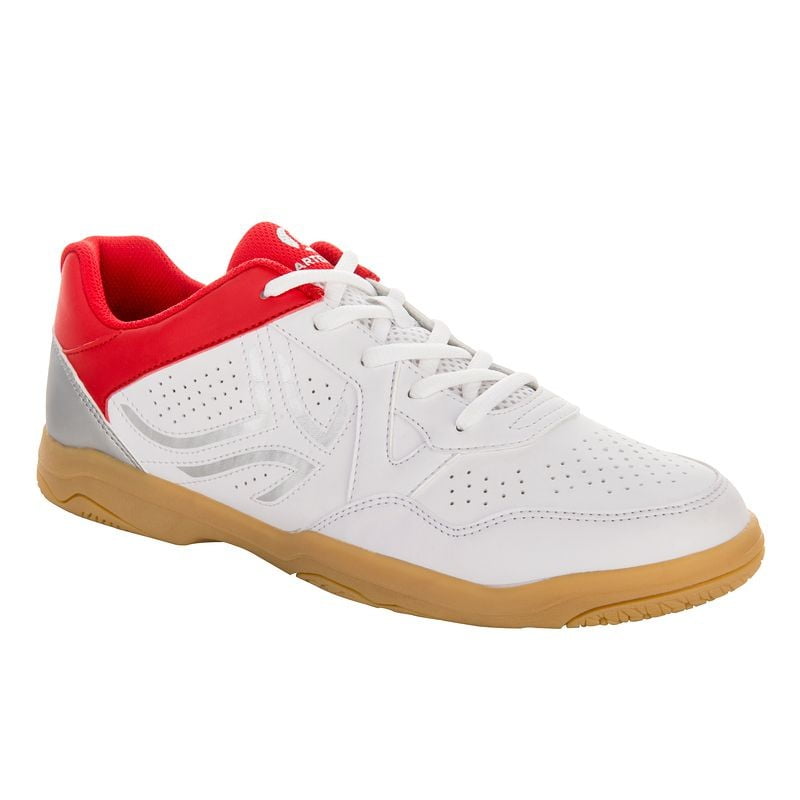 These shoes are similar to the previous ones on this list, except that you can buy them at an even lower price – just Rs. 999! They come in white and red and are available in a range of sizes for all the men just starting out. If you're an occasional badminton player and love to get your game on during the weekends, these shoes are perfect for you.
Buy it here: BS 700 Men's shoes
Cost: Rs. 995
Available in a combination of grey and yellow, these shoes look extremely flashy on the court. Besides how they look, they're also quite comfortable and cost just Rs. 995.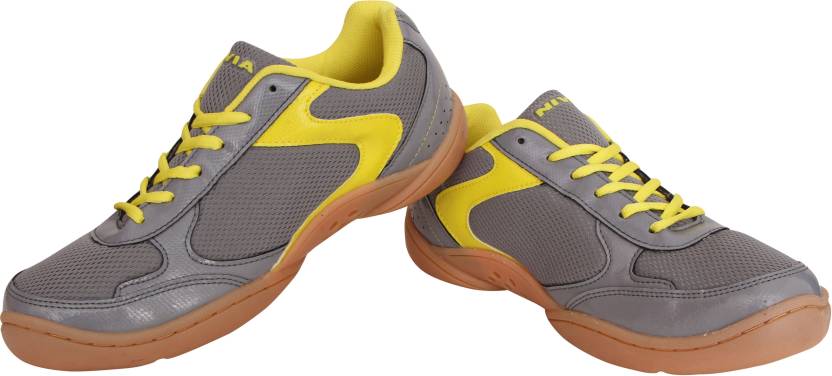 They may not be the most durable beginner's shoes in the market, but they should last you at least a year, with heavy use. So if you're just starting out and you play quite often, buy these shoes to help improve your game.
Buy on Flipkart
Look Around Some More
These are just a few of the many beginner's badminton shoes out there in the market. While they may not be the best or the most durable shoes, they're a great way to start your journey to mastering the sport of badminton.
Of course, shoes aren't the only thing you need. Be patient, practice hard, and soon you'll find yourself getting better at the sport.
Also read: 6 Budget Non-Marking Badminton Shoes That You Can Get Online