NON MARKING BADMINTON SHOES FOR BEGINNERS | When playing badminton, it's important that you feel totally comfortable in your attire. Oversized T-shirts or loose shorts can hinder your performance and just generally make the game a lot less enjoyable.
Besides your clothes, it's important to wear fitting, comfortable shoes so that your footwork isn't hindered during gameplay. If you're just starting out, and don't want to invest a lot of money in your shoes, here are a list of non-marking shoes that you can try out.
Also read: What Is A Non Marking Shoe In Badminton?
These shoes are designed to prevent skid marks on the court and will help immensely to improve your footwork.
B-Tuf Shuttler is a unisex pair that is sure to help improve your game. They come in two attractive colours – black and red.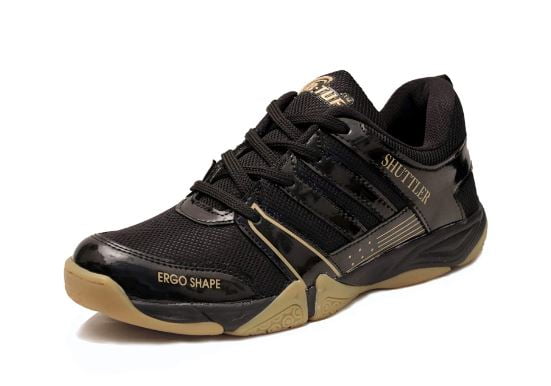 With non-marking Phylon sole, you can be sure to have a good grip on the court. If you're a casual player, looking for quality shoes that don't require a lot of money, the Shuttler is definitely for you.
Buy it on Amazon for under a 1000 bucks!
The HY-Court 2.0 from Nivia if you're a beginner who's keen on picking up the racquet more often. The pair looks stylish and is flexible enough for quick movements on the court.
With a cushioned sole, these shoes are sure to give you a comfortable playing experience. Being comfortable while playing will also allow you to focus on your footwork and improve your skill.
You can find this pair on Amazon from anywhere between ₹1400 – ₹1800.
This pair from Vector X is a great choice for those of you who're just getting started with the sport. The synthetic leather and graphics definitely make you stand out on the court.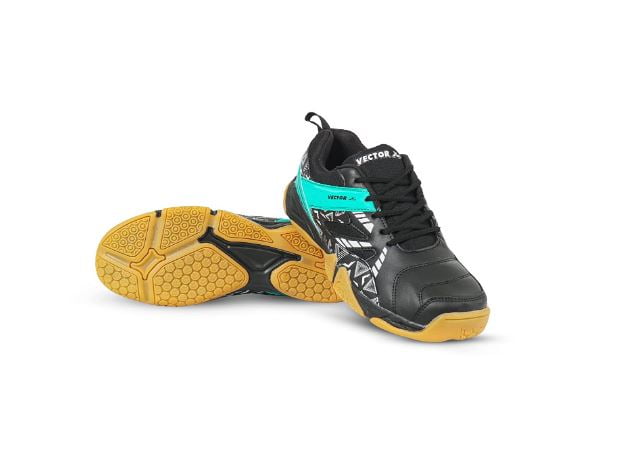 The mesh also ensures that your feet get to breathe throughout the game. So if you're a fan of badminton and you play it once or twice a week, these shoes are perfect for you! The investment is minimal when compared to how long the shoes will last.
Buy it on Amazon for just ₹1000!
This might be the one of the best looking shoes in the price range. The Super Court 2.0 comes in two colours for you to choose from, Aster Blue and Gold.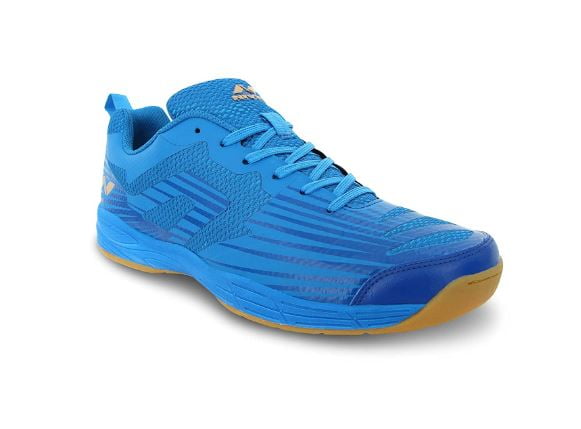 Though not on the lighter side, the affordable pair comes with duofoam cushioned insoles and a highly breathable mesh upper. The non-marking round sole which the company claims will give you better traction while playing.
You can find it on Amazon for under ₹2000.
Available in a combination of grey and yellow, these shoes look extremely flashy on the court. Besides how they look, they're also quite comfortable and cost light on the pocket.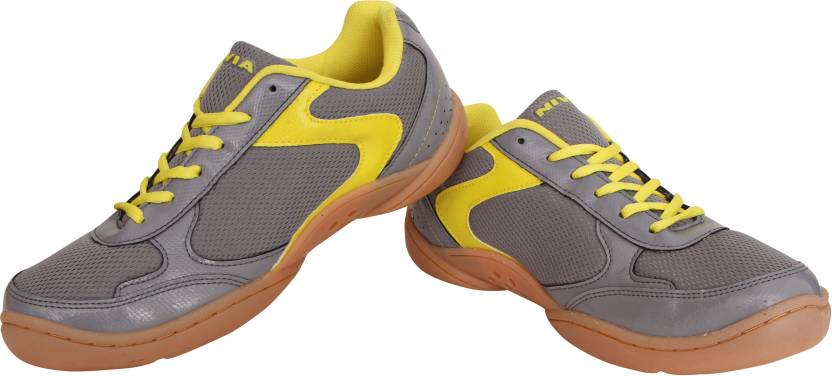 They may not be the most durable beginner's shoes in the market, but they should last you at least a year, with heavy use. So if you're just starting out and you play quite often, buy these shoes to help improve your game.
Buy on Amazon for a little over a grand.
Look Around Some More
These are just a few of the many beginner's badminton shoes out there in the market. While they may not be the best or the most durable shoes, they're a great way to start your journey to mastering the sport of badminton.
Of course, shoes aren't the only thing you need. Be patient, practice hard, and soon you'll find yourself getting better at the sport.
Also read: 6 Budget Non-Marking Badminton Shoes That You Can Get Online