Playing football is fun when you're part of a 5-a-side, but it can be competitive and really challenging.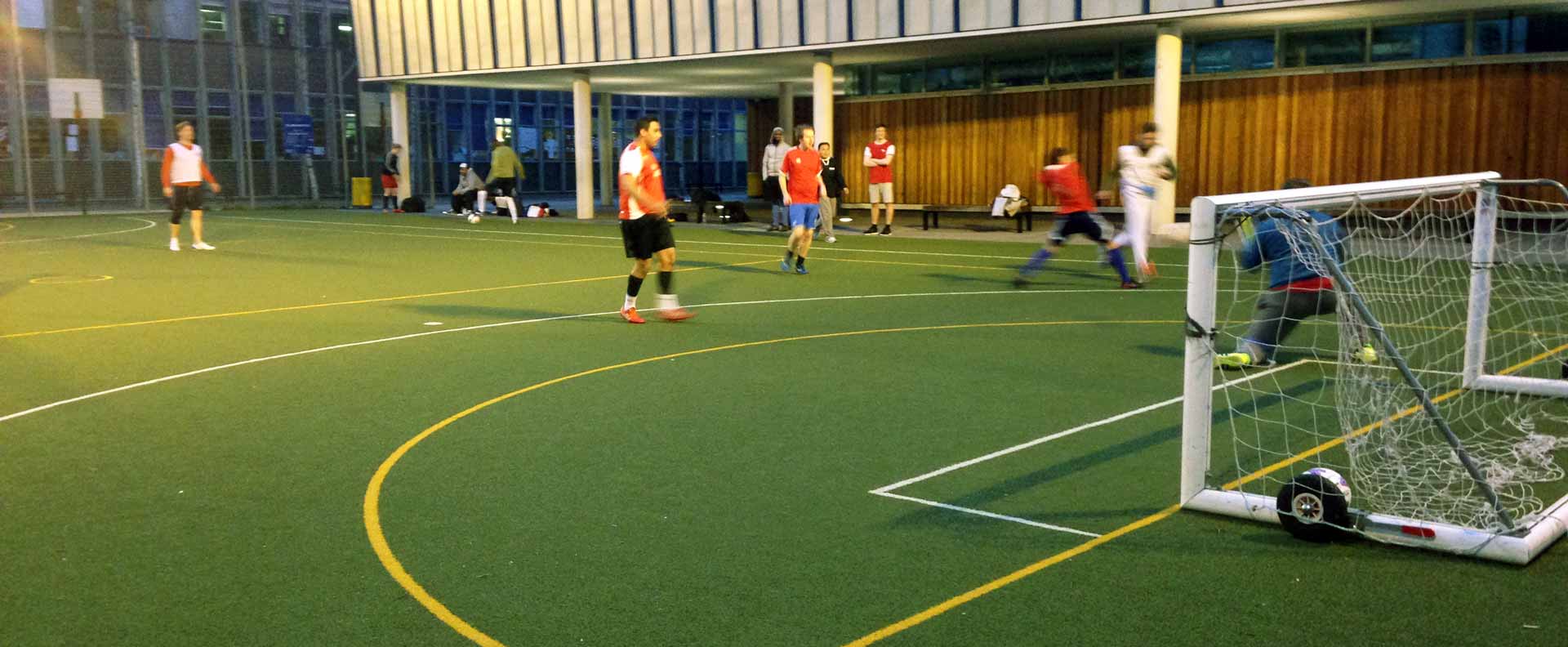 Five-a-side is one of the most popular formats of the beautiful game, it is also one of the best ways to socialize with people when having good fun kicking about.
The great Johan Cruyff once said, "Playing football is very simple, but playing simple football is the hardest thing there is".
But what does it take to be a good five-a-side player, let's take a look:
Need for speed
Almost all five-a-side pitches are only one-fourth of an original 11 vs. 11 football pitch in terms of area, which means very little time on the ball. This is where speed comes into play, everything happens a lot faster which means you will have to react a lot quicker.
During certain situations you may have to make passes through very small gaps to find a teammate, even hesitating for a second will lead to a miss pass.
The small pitch allows you to run only in bursts of pace, and running with the ball in tight spaces can be a problem.
So the quicker you pass the ball around and move forward the better are your chances to find an opening to score a goal. The speed of your play will gradually improve with practice, the faster you play the faster you learn to react to various situations or scenarios.
First Touch
To be a good footballer you must improve your ball skills, easier said than done right? While playing five-a-side football, it is no different. Your first touch on the ball must be precise, especially when receiving a pass.
When playing in tight spaces it is this ability that gets you out of difficult situations, opens up spaces for you to move forward or make a vital pass to your teammate. In football, this ability is referred to as the technical ability of a player. Technical ability comes from hours of practice and closely watching some of the best players of the game.
The quality of your first touch can be improved only through practice, learning how to judge the movement and pace of the ball coming towards you and shaping up your body posture accordingly lets you tame it and keep it under control. Playing two touch or one-touch passes will help you break out of tight spaces and move forward with your play.
Most of the time you will be afforded very little time on the ball hence the best way to play is by taking one or two touches. The opposition will find it difficult to keep track of the fast-paced passing and ultimately lose their shape and focus, giving your team an opening to score.
Teamwork
There are a number of different formations that you could employ in a five-a-side game and your team should have a formation which is a close fit to the players you have, based on their ability on the ball.
In an 11 vs. 11 game, players in their respective positions are expected to carry out their roles and stick to it throughout most of the game, in other words, a defender sticks to his primary responsibility i.e. protecting his goal and leaves the playmaking and goal scoring duties to the midfielders and forwards respectively.
This isn't always the case, defenders can score goals too, and midfielders and forwards have to fall back and help the team defence as well. In a five-a-side game, this happens all the time and there is a quick interchange of positions and role reversals.
On a five-a-side pitch it is vitally important to both attack and defends as a single cohesive unit, no player has predefined roles or responsibilities and this is what makes it fun and challenging. You get to be an all-around player and with more match practice you improve on all aspects of your game, defending, playmaking and attacking.
Intelligence/Vision
"Intelligence" in this context refers to football intelligence or to be more precise "vision". Your brain needs to register various scenarios and how you would react to those situations when you're put under the spot.
Some players develop this ability at an early age while others bloom a lot later, but nevertheless, it can only be mastered through hours of match practice and watching some of the best players in the world. While playing you will at some point come across the same situations and that is when your body responds to your brain and almost instinctively.
At times you may need to improvise and do something different to get through or make a pass, read the movements of your opponents, try to break down their strategy and find a weakness which you can exploit to your advantage.
All the top players in the world know exactly what to do even before they receive the ball. Also when you're part of a team, it helps to know the way your teammates play, their skills and abilities. This will help you play to their strengths and ultimately win matches for your team.
Fitness
Playing five-a-side football is increasingly demanding of your stamina and strength. You will have to be always on the move and maintain a high level of concentration and focus as you may receive a pass at any moment during the game.
Reserving your strength and stamina is absolutely key, calculate your runs and sprints and do not waste valuable energy unnecessarily.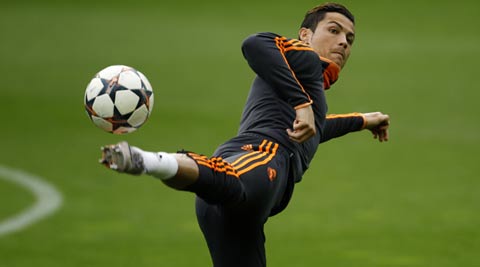 If you run out of steam, slow down a bit, keep possession of the ball and play at a slower pace. If you're really out of gas, there is no shame in asking for a substitution. Running and cardio can help you become a better player. You may be a good player but if you lack fitness, you are as good as a smartphone with no charge.
Always remember to stretch, before you begin playing and cool down after, this ensures that you have no muscle cramps and most importantly keep yourself well hydrated. Even if one player suffers on the pitch the entire team will, so stay fit and stay healthy.
Conclusion
Always remember that the more you practice the better player you become, and every time you play the idea is to have fun and make good memories. The score doesn't matter, just play on.
Some extra brownie points:
Keep your ego outside while playing. Relax, enjoy the game and most importantly have fun.

Fair play always, no one likes cheaters or sore losers.

Respect the game, your teammates and your opponents.

Wear clothing that you're comfortable in, and never miss out on an opportunity to up the style quotient, remember your confidence is key.

Practice whenever you get an opportunity and watch videos of some of the best players in the world. Here are some of my personal favourites: Lionel Messi, Cristiano Ronaldo, Zinedine Zidane, Neymar, and Andres Iniesta.
FOLLOW US ON INSTAGRAM FOR SPORTS MEMES AND REELS!