Like in any sports, the equipment plays a key role, more so in a sport like Badminton where the racket is your weapon and hence, needs to suit your style of play alongside being comfortable. Hence, even the badminton racket manufacturers have done extensive study on how different rackets should behave to suit the needs of all different sorts of players. As a result, we get to see players making their rackets do the talking and produce an exciting game on the court.
Here are the top Indian players and the rackets they use:
1) PV Sindhu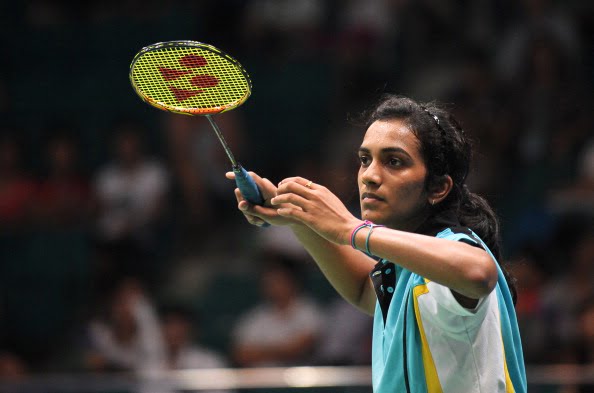 India's youngest and biggest sensation took to Badminton at an early stage. While she didn't bother much about the rackets then, she sure does now. Sponsored by Yonex, Sindhu uses the popular Duora Z-Strike which perfectly suits her attacking and dominating style of play.

Duora Z-Strike is an offensive racket specially made to boost power, speed and control, giving players a tactical upper hand on the court.
Also read: 10 Lesser Known Facts About The Golden Girl Of Indian Badminton PV Sindhu
It helps players command the game on the court. While it allows Sindhu to play big forehands, it also allows her to play her quick backhands to catch the opponent off guard.
2) Saina Nehwal
The woman that gave badminton the unique identity in the country is one that with time has become particular about her racket. Another of the Yonex sponsored shuttler, Saina uses the Nanoray 900 racket.
Saina's game mostly revolves around big rallies and then catching the opponent with her smash. The Nanoray 900 is composed of a totally new frame that suppresses the angle of the shuttlecock for a completely new angle to the smash shots.
It offers a fast and controlled swing that helps Saina turn the game in her favour.
3) Srikanth Kidambi
The top Indian male shuttler and one of the top in the World, Srikanth Kidambi has put in hard hours to reach where he is today. While the practice has done wonders, his racket has too played a role in his glorious journey.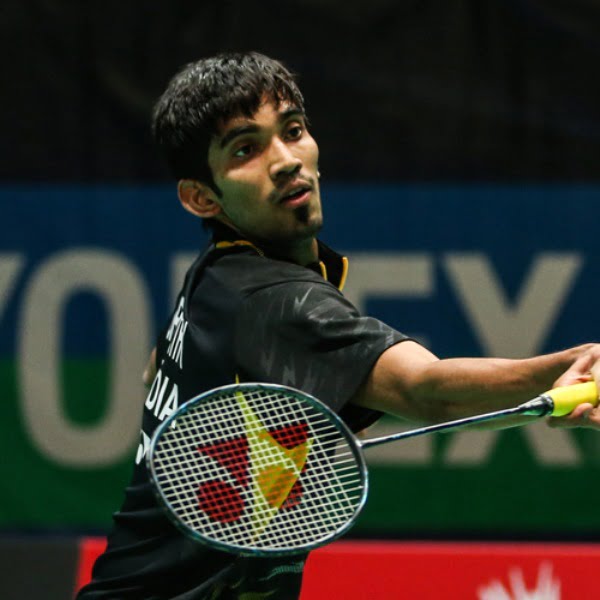 User of a Voltric Z-Forcee II, the thinnest ever shaft , Srikanth too revolves his game around his smashes. Powered with an improved TRI-VOLTAGE SYSTEM, the Voltric Z-Force II increases the smash energy.
4) HS Prannoy
Just like Kidambi, another of India's popular players HS Prannoy uses the Voltric Z-Force II racket that helps him generate high speed and energy on his smashes. However, recently, Prannoy was also seen trying the Duora 10 rackets and was satisfied with the series that provided him an added control to his game.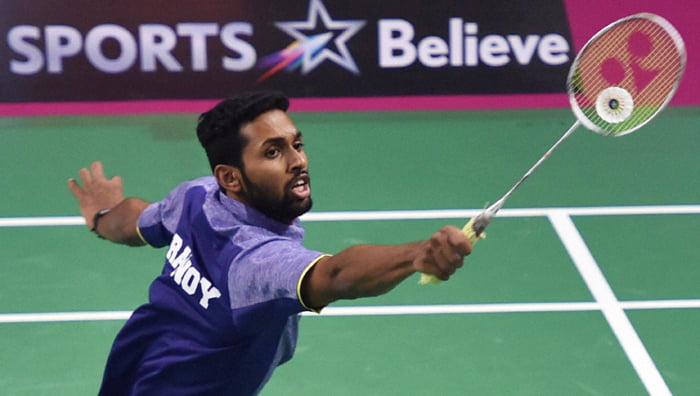 5) Jwala Gutta
India's top badminton doubles player and one renowned for her smash, Gutta gives a fair share of credit to her Li Ning Windstorm series.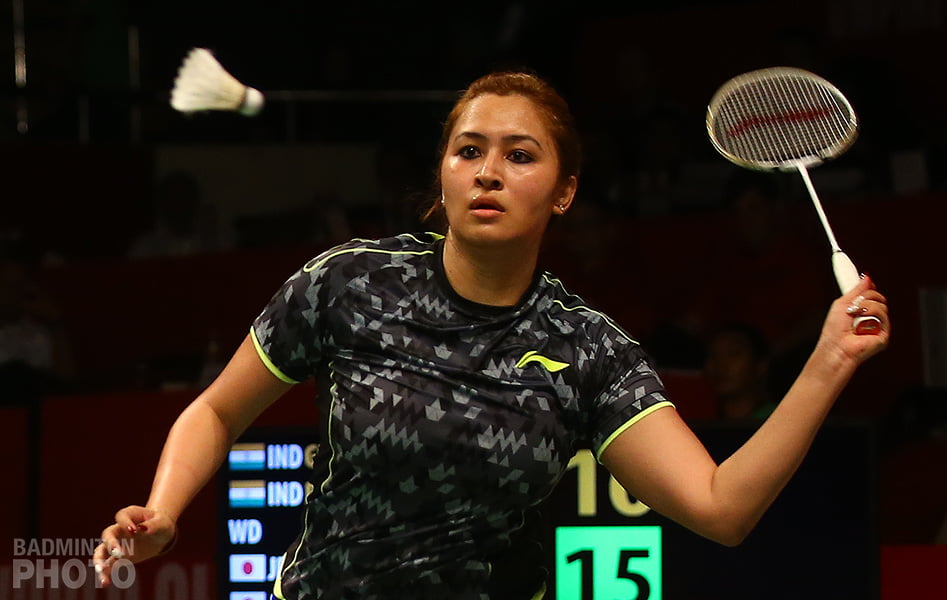 A very lightweight racket, it was equipped with super lightweight technology. Constructed with a thin shaft, it provides for a fast swing of the racket and something Gutta thrives on.
6) Ashwani Ponnappa
Gutta's partner in crime Ponnappa boats of one of the fastest smashes in the badminton circuit. While Ponnappa should get credit for this feat, her racket too has a key role in the same. Ponnappa uses Victor racket- Jetspeed S 10 which is exceptionally easy to swing.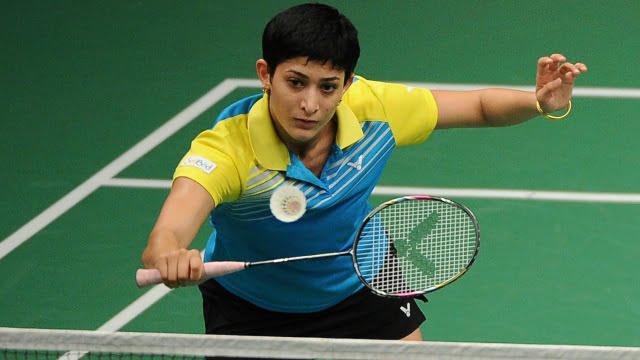 By combining two cutting-edge technologies, PYROFIL and Nano Fortify, with a smaller racket frame and slimmer shaft, the JS-10 delivers a lightweight and crisp racket handling experience. The balanced and medium stiff frame, in conjunction with the slim shaft, makes this racket exceptionally fast, while the PYROFIL and Nano Fortify enables the more effective transfer of power for a more attacking game.
7) Sai Praneeth
The latest sensation in the Indian badminton ranks, Sai Praneeth has been making noise for a while now before finally producing music.
Praneeth is known to be a fast-paced player and one who runs around the court and covers it well. To match his speed and pace, a racket came into existence known as the Nanoray 750.
Also read: 6 Super Facts About The Singapore Open Champion Sai Praneeth
It just doesn't provide a clear swing but also devastating speed and acceleration for deeper, faster, clearer shot-making.
You might also be interested in: What Racket Do You Think These Tennis Players Use? Find Out!
The views and opinions expressed in this article are those of the author and do not necessarily reflect the views of our Company, partners and other organizations. While any information provided on our blog is true to the best of our knowledge, we do not guarantee the veracity, reliability or completeness of the information presented. Any advice or opinion is purely for information purposes and should not be construed as an alternative to professional advice.
Comments
comments